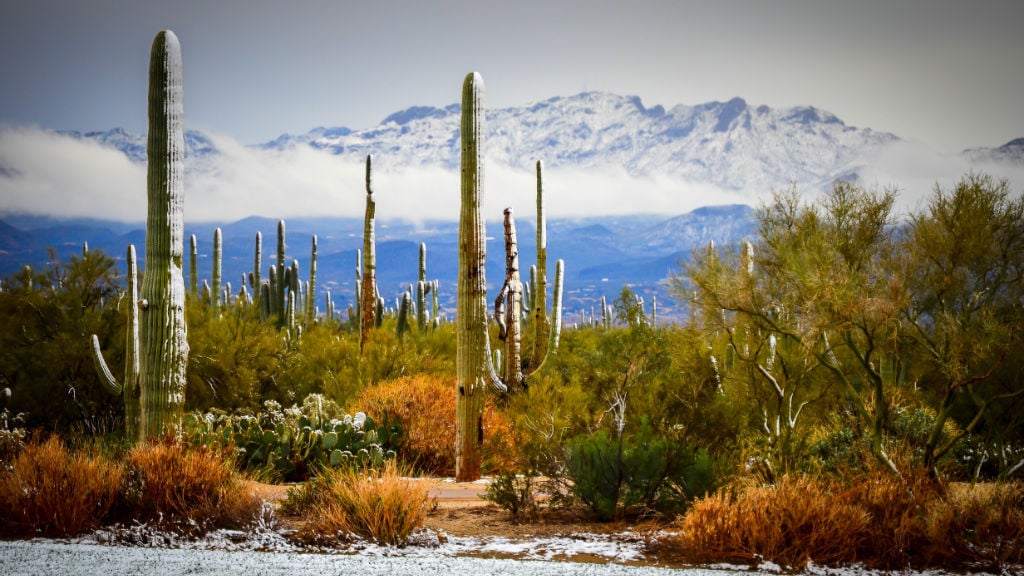 We love our mild winters in Arizona—but on those occasional chilly days, a reliable heating system comes in handy.
Mason Pro Services offers reliable furnaces and heat pumps to our customers in Chandler, Chandler, and surrounding areas. We carry a wide selection of the most efficient equipment in the industry. We are Lennox Factory Authorized Dealer and Trane Factory Authorized Dealers.
Each member of our team is NATE-certified with years of experience in the heating, ventilation, and air conditioning (HVAC) industry. Our 5-star Google and Yelp reviews and our A+ rating with the Better Business Bureau (BBB) prove we are a company you can depend on for quality results every time.
Let our experts help you determine the best heating, cooling, and indoor air quality (IAQ) products for your Chandler household. Need plumbing or electrical service? We handle that too! Call us today for a free consultation.
Which Furnace Is Right for My Chandler Home?
Here are a few factors to consider when choosing a furnace:
Size: Be sure to select a furnace capable of heating the entire square footage of your home. Our team will take accurate load calculations to ensure the equipment we install covers every room without any hot or cold spots.
Speed: Choose between single-stage, two-stage, and variable speed furnaces.

Single-stage furnaces run at one speed. Either they are on or turned off. These furnaces work for smaller homes.
Two-stage furnaces are preferable, especially for larger homes. These furnaces can switch between two power modes, allowing for greater efficiency.
Variable speed furnaces are most ideal—these have several different speeds, allowing for more flexibility. Variable speed furnaces run longer at lower speeds, keeping you comfortable while saving you money.

Efficiency: Any furnace with an annual fuel utilization efficiency (AFUE) rating of at least 90 percent is efficient. That means 90 percent of the fuel gets converted into energy. For the most energy-efficient furnace, look to makes and models with an AFUE rating of 98 percent or higher.
Fuel Type: Gas furnaces are the most common, but electric or oil furnaces are still an option—especially if your home doesn't have access to a natural gas line. You can count on our team to recommend the best solutions for your Chandler home.
Let's determine the right make and model for your home. Give us a call to get started today!
Furnace Installation and Replacement
After you have decided on a furnace for your home, our Mason Pro Services professionals will schedule the installation at a time that works best for you. We strive for complete customer satisfaction and will arrive promptly in a company truck stocked with equipment.
Do you already have a furnace in your home but suspect it is time for a replacement? Consider the efficiency and age of your furnace. The average life span of a maintained furnace is between 15 to 20 years. If your furnace is approaching this range, it is best to replace it.
Numerous repairs are another reason to replace your furnace. You don't want to keep spending money on repairs when you'll have to replace your furnace anyway—opt for the upgrade and recoup some of the cost in energy savings when you choose a newer, energy-efficient model.
Are you concerned about the pricing? Don't be. Mason Pro Services offers flexible financing to make purchasing a furnace as convenient and affordable as possible. Be sure to speak with one of our team members to learn more about our available options.
Learn more about furnace installation and replacement here.
Furnace Repair
At Mason Pro Services, we can inspect your equipment and diagnose the problem right away. Never let even the smallest of issues continue. The last thing you want is for a minor problem with your furnace to develop into a larger issue—or a more expensive repair.
Our experts are here with 24/7 emergency repair services. Whenever you discover a problem, know we are here to offer assistance. If your furnace stops working or you hear an unusual sound coming from your furnace, we can help!
Learn more about furnace repairs here.
Furnace Maintenance
Our Mason Value Plan helps you stay on top of routine maintenance services. As an MVP member, you will receive tune-ups, priority service, and discounts on repairs. Take advantage and start enjoying these great perks by signing up for your plan today!
Learn more about furnace maintenance here.
Call for Furnace Installation, Replacement, Repair, and Maintenance Today
Mason Pro Services is ready to provide heating and cooling solutions for your Chandler, AZ home. Call us today at (602) 680-5086 or request service online.
"Technician is always friendly, courteous, and very knowledgeable. He performed his job and then explained how everything was working. He recommended your service plan, which I'm thinking about."
- Russell J.
"Mason Pro Services didn't just go above and beyond, they exceeded my expectations, and blew me away with phenomenal customer service, a friendly and knowledgeable technician, and prompt service.
We found out we had a gas leak in our furnace, which is scary enough as is. Then add in that we have an infant. So the thought of having an infant and no heat is even worse. They were able to get me in that day, and my proposal was in my email by the time I woke up.
This is the BEST customer service I have seen in YEARS!!!! If I could I'd give them 20 gold stars!"
- Brittany H.