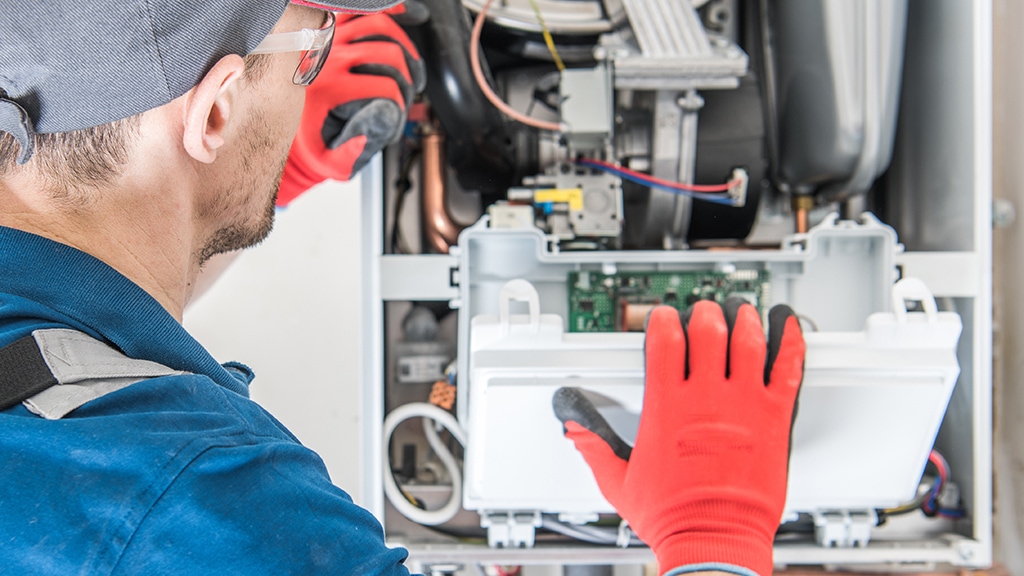 Sometimes a problem with your furnace is unavoidable.
Maybe it's an annoying rattling noise or a problem with the blower. What matters is your comfort is compromised.
Mason Pro Services is here to help in any way we can. Our team of NATE-certified professionals can diagnose the problem and offer you a practical solution. Helping people with their heating, ventilation, and air conditioning (HVAC) needs is our specialty!
Equipment tends to break when you least expect it. That's why we offer 24/7 emergency repair services. Life happens, but you can always count on us to be there for you and ready to help.
Furnace Repairs in Chandler
Here are some common signs to watch out for that could indicate a furnace problem:
Your furnace won't turn on—or turns on but then shuts off.
No air is coming out from the vents when your furnace is on.
Cool or lukewarm air is blowing out from the vents.
Your carbon monoxide detector is going off.
Your furnace is making unusual sounds.
There is a concerning smell coming from your furnace.
Your home struggles to remain warm.
There are hot or cold spots throughout your home.
You notice condensation on windows or doors.
Your energy bills have been increasing for no known reason.
Not sure what is causing the problem? Call our Mason Pro Services professionals. We are happy to evaluate your system and its efficiency.
Your furnace might turn on and off, but that doesn't mean it's operating at optimal efficiency. A struggling furnace costs you money. It's always better to discover problems early on and prevent them from becoming more complex and expensive to repair.
How to Avoid Furnace Problems
Planned maintenance offers you the best way to keep your furnace running strong. Schedule a tune-up in the early fall before the cold weather arrives. Be sure to change your HVAC filter at least every 90 days—more often if you have pets or someone with allergies in your household.
At Mason Pro Services, we offer a convenient Mason Value Plan to fit your budget and needs. As an MVP member, you'll enjoy discounts on parts and labor, priority service, and other perks. Join today and start saving money right away.
Call Our Professionals for Furnace Repair Today
When there is a problem with your furnace in your Chandler, AZ home, reach out to our Mason Pro Services experts right away. We will get your heating equipment operating at peak capacity as soon as possible or offer you another solution. Go with the PROs and call us at (602) 680-5086 or request service online.