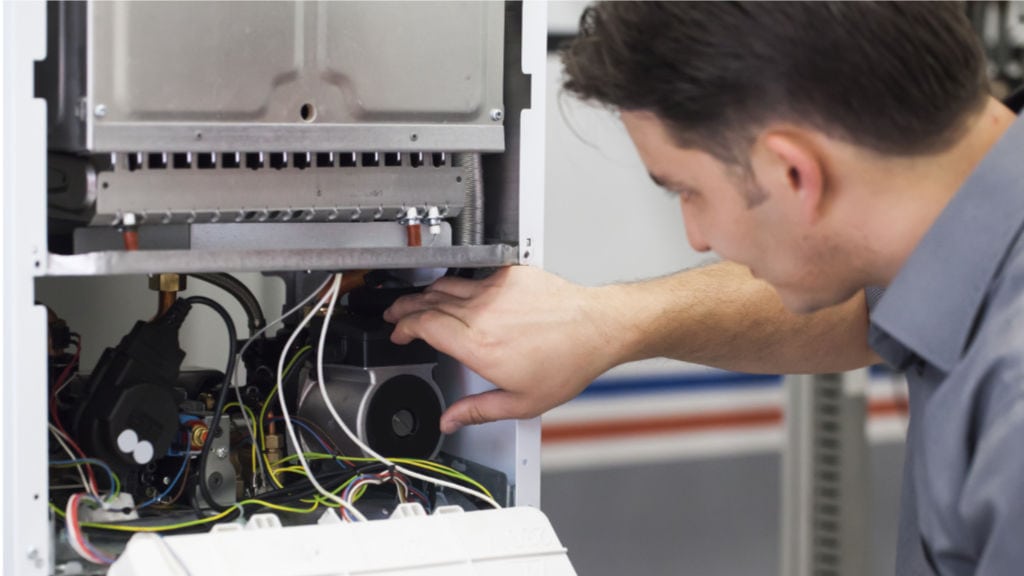 Do you know the last time the furnace or heat pump in your Chandler home had a professional tune-up?
Planned maintenance of your Arizona heating and cooling equipment is a small price to pay for your comfort, safety, and your home's indoor air quality (IAQ). Compare your HVAC equipment to maintaining your car—investing in maintenance is worth the savings you enjoy in improved performance and fewer repairs.
Mason Pro Services is pleased to offer our Mason Value Plan that takes care of all your HVAC, plumbing, and electrical services in Chandler, Chandler, and surrounding areas. We've been serving families and businesses throughout Arizona since 1993, implementing whole-house solutions that keep you safe and comfortable.
Why Join an HVAC Maintenance Plan?
Find the maintenance plan option that fits your budget—we take care of the rest. Our Mason Pro Services professionals will maintain your furnace, air conditioner (AC), ventilation system, and other HVAC equipment to keep everything running in the best possible condition.
Chandler Furnace Maintenance Tune-Up
When it's time for a furnace tune-up with our Mason Pro Services professionals, here is what you can expect:
Checking your thermostat and replacing batteries, if needed
Inspecting furnace operation
Checking the furnace filter and changing, if needed
Assessing temperature rise
Checking gas pressure
Inspecting gas line
Cleaning pilot or flame sensor
Cleaning burners
Inspecting air-fuel mixture
Checking blower motor
Adjusting blower components
Cleaning all moving parts
Performing overall safety check
Checking ignition system
Inspecting vent system
Inspecting heat exchanger
Checking pressure switches
Inspecting vent dampers
Inspecting exterior unit
Checking for any leaks
You can also expect professional, courteous service. Our technicians enjoy answering questions! Learn more about your HVAC equipment to get the most from your investment.
When Is It Best to Schedule Furnace Maintenance?
You can have professional maintenance performed on your furnace during any time of the year. It is worth the investment in so many ways.
But the best time to schedule it is in the fall, right before the weather gets too cold. You want to be sure you can depend on your heating system when you need it.
A fall furnace tune-up lets our Mason Pro Services professionals catch any minor issues and resolve them right away. You will enjoy optimal comfort and have peace of mind knowing your system is running safely and efficiently.
Why worry about scheduling HVAC maintenance? Join our Mason Value Plan today to keep your Chandler furnace and air conditioning unit in top condition. We have different plans available for every type of budget.
You will receive two annual tune-ups, plus many other great benefits like priority service, reduced repair rates, warranties on repairs, friendly service reminders, and more!
Our knowledgeable technicians want to help keep your Chandler home comfortable, safe, and healthy. When we perform routine maintenance, we keep your needs in mind. By turning to us for the HVAC services you need for your home, you can count on:
Upfront pricing
Trusted, high-quality service
Service from licensed and certified professionals
24/7 emergency service
Call Us for Furnace Maintenance
Take care of your Chandler, AZ home's furnace. Mason Pro Services promises to keep your heating equipment running at optimal efficiency. Go with the PROS and call us today at (602) 680-5086 or request service online.
Update the 'ptb_tax_category' in this module's shortcode.
Need Furnace Maintenance Service?
Go with the PROS at Mason Pro Services.