What is Reverse Osmosis and How Does It Work?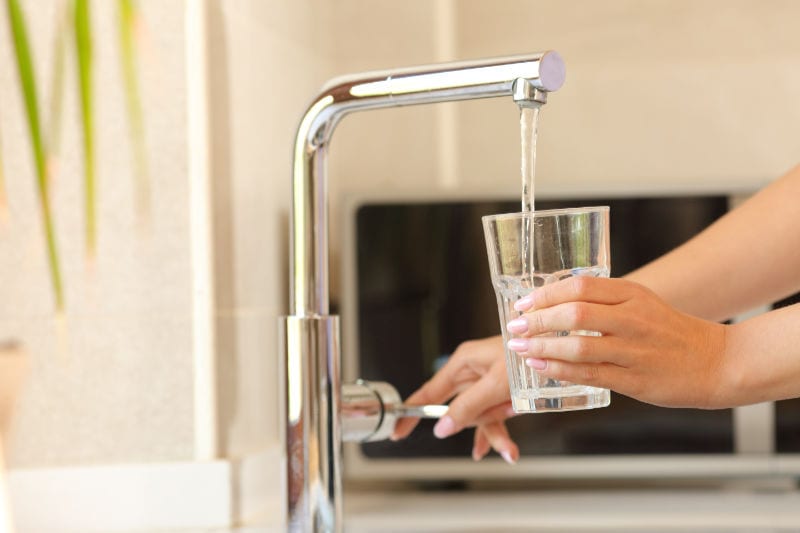 We all drink water—but how often do you think about what is actually in it? Your Mesa home's tap water could be contaminated with all types of toxins and impurities, potentially risking your health and safety.
A water filtration system like reverse osmosis could be the solution you need for cleaner and safer water.
At Mason Pro Services, we focus on more than keeping you comfortable and safe with efficient plumbing, electrical, heating, cooling, and indoor air quality (IAQ) equipment. No matter your needs or goals, our professionals offer effective home solutions here in Mesa and throughout Arizona.
For trusted water filtration and additional home services, look to our Mason Pro Services team. Let's get started on improving your water quality.
What Is Reverse Osmosis?
Reverse osmosis is a water filtration process. It is an effective approach for purifying water as it demineralizes and deionizes the water.
This type of water filtration system is typically installed in the kitchen, where water is used most for drinking, cooking, and cleaning.
Regular tap water could be contaminated with arsenic, chlorate, chromium, haloacetic acids, nitrate, radon, and many other toxins. The last thing you want is for the water you drink and ingest to have any of these contaminants!
According to the U.S. Environmental Protection Agency (EPA), contaminated water can result in negative health effects, including gastrointestinal illnesses, nervous system and reproductive issues, and chronic diseases like cancer. A reverse osmosis system helps ensure your water is safer with far fewer toxins than regular, unfiltered tap water.
How Does Reverse Osmosis Work?
Reverse osmosis systems work by pushing water through a semi-permeable membrane. This method filters and flushes out contaminants, leaving cleaner and safer water for drinking, cooking, bathing, and cleaning.
Benefits of Water Filtration
Water filtration methods like reverse osmosis offer many benefits, including the following:
Decreases the number of contaminants in your water
Improves the taste of water
Reduces the risk of certain plumbing issues
Helps minimize scale and mineral deposits
Supports a healthier lifestyle
Water Filtration Services in Mesa
Take care of yourself and your loved ones by ensuring your water quality is safe and optimal. For water filtration services you can trust, our Mason Pro Services professionals are here for you.
We offer a variety of water filtration services, including installing water softeners, to further improve your safety and comfort at home. With a water softener, you can remove iron, manganese, calcium, and magnesium from your water as well as heavy metals.
Add a Water Filtration System to Your Home
Invest in your health by adding a water filtration system in your Mesa, AZ, home, such as a reverse osmosis system. Our Mason Pro Services professionals are prepared to improve your water quality and safety. Call us today at 602-680-5086 or request service online.