Air Conditioning Installation and Replacement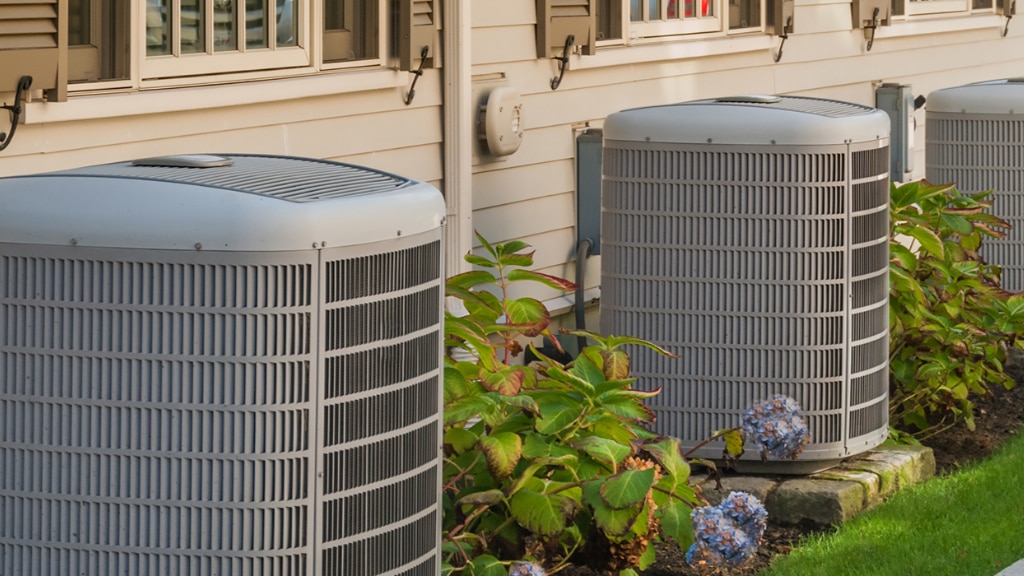 Are you planning to install a new air conditioning system in your Mesa home? You will need to consider everything from energy efficiency to speed to capacity.
Mason Pro Services is here to help you choose the best heating and cooling products for your home.
We work hard to provide you with the great results you deserve. Our NATE-certified experts are equipped with the knowledge and expertise to install or replace your next air conditioner (AC). We are a trusted name in Arizona for providing quality air conditioning repairs and air conditioning maintenance.
As a Lennox Factory Authorized Dealer and Trane Factory Authorized Dealer, we are proud to offer customers exceptional air conditioning systems. At Mason Pro Services, we only provide the most reliable and highest-quality air conditioning brands for your family.
No matter which brand you choose, our experts will install your system correctly so that you can experience unsurpassed comfort at a low operating cost. Schedule a free consultation with our air conditioning experts to learn which AC system is best for you and your home.
Air Conditioning Installation in Mesa, AZ
You can expect our professionals to arrive at your home on time with the appropriate equipment, tools, and materials to install your next AC unit. We hold ourselves to the highest standard for customer service and results—you can count on us!
After your air conditioner installation in Mesa, you can start enjoying the many benefits these systems offer:
Top equipment performance
Improved comfort
A greater level of safety
Reduced risk of repairs
Warranty coverage
Experience comfort and cost savings with a more efficient air conditioning system. Give us a call today for a free consultation!
Air Conditioning Replacement
Are you ready to upgrade the current air conditioner in your Mesa home? If your air conditioning system is at the end of its lifespan, it's time to look at the different options available.
Maybe you recently remodeled your home by adding new living space to your garage. You will likely need a new air conditioning system capable of covering the extra square footage. Otherwise, your old system will struggle to keep up with the new demands.
Here are a few tips to consider:
Well-maintained air conditioners have a service life of 15 to 20 years.
Is your furnace more than 10 years old? Replace both units together—you'll save on operating costs.
Repairs on aging equipment only get you so far. If you're calling for repairs more than once in a cooling season, it's time to buy a new air conditioner.
How Much Money Can You Save With a New Air Conditioner?
Our seasonal energy efficiency ratio, or SEER, energy calculator can help determine how much you could save on your utility bills. Just enter your current unit's SEER value and compare it to a newer, more efficient system. You can even customize it to better match your home's system for a more accurate calculation.
The SEER Calculator is disabled because JavaScript did not properly load.
To view the calculator please try your browser's refresh button, enable JavaScript, or try a different browser.
How Long Does It Take to Install an Air Conditioner?
Our professionals can typically have your air conditioning system installed in under a day.
Removing your current outdated system could add some extra time to the process—but our experts are quick and efficient and will get your system up and running in no time.
Call Our Heating and Cooling Installation Professionals Today
For heating and air conditioning services in Mesa, AZ, trust in our Mason Pro Services experts. Call us at (602) 680-5086 or request service online today.
"So glad we chose Mason Pro Services . Jim E is awesome. Very professional, explained items in detail I could understand. Will definitely be using Mason again!"
- Kenny R.
"Jim Emmons earns 10 out of 10. He performed maintenance cleaning & technical service on two Trane units. He answered every question helpfully. I enjoyed speaking with him. He has been doing this got 34 years and has kept up with technology! I will ask to have him assigned to my home in the future! Mason's has been reliable for all the years they have serviced my home!"
Margy A.
Need Air Conditioning Installation and Replacement Service?
Contact the experts at Mason Pro Services.