Air Conditioning Maintenance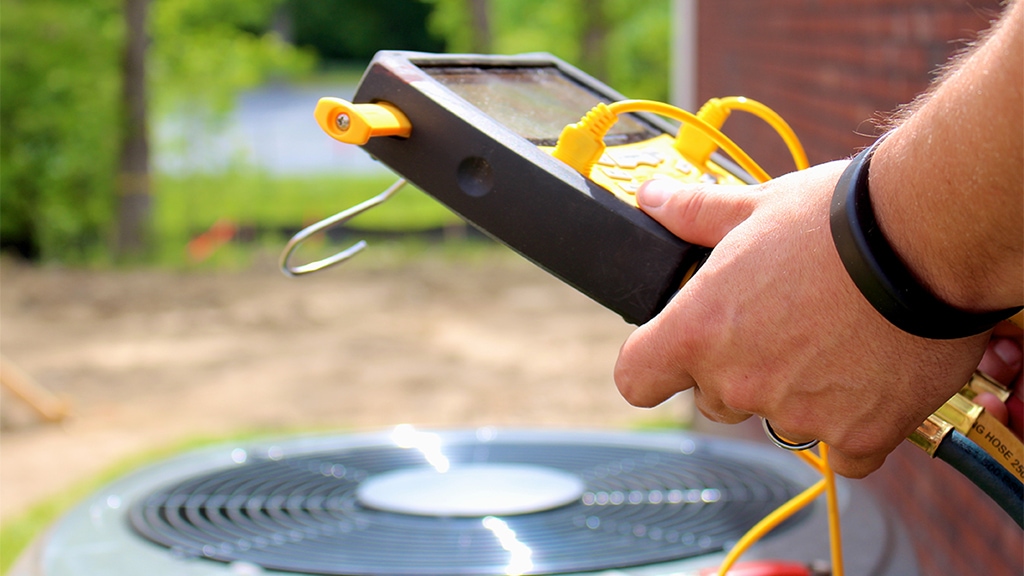 How often do you maintain your air conditioner (AC)?
Annual tune-ups for your Chandler home's heating, ventilation, and air conditioning (HVAC) system lowers your energy bills and helps your equipment last longer. By scheduling professional maintenance for your AC in the spring or early summer, you minimize the risk of your equipment breaking down on the hottest days of the year!
Mason Pro Services has provided quality heating and cooling maintenance services to families and businesses throughout Arizona since 1993. Let us keep your system in top shape.
Keeping up with routine air conditioning maintenance doesn't have to be stressful or feel like a chore. Our Mason Value Plan helps make it easy! When you join our maintenance plan, you receive:
Multi-point inspections and safety checks
Increased energy efficiency
Better air conditioner performance
Discounted rates on repairs
Priority service ahead of nonmembers
Warranties on repairs
After-hours service as needed
We have multiple plans designed to meet any budget. Not sure which one is best for you? Give us a call today and speak with our experts today for a recommendation.
What Does an AC Tune-Up Include?
Scheduling an air conditioning tune-up is the best way you can protect your equipment and enjoy the most value from your HVAC investment.
During your service, you can expect our Mason Pro Services professionals to perform the following:
Cleaning condensing coil
Inspecting evaporator coil, if accessible
Cleaning condensate line and inspecting condensate pump
Cleaning blower wheel
Adjusting blower components
Cleaning grilles, registers, and washable filters
Replacing thermostat batteries, if needed
Lubricating moving parts as required
Checking for refrigerant leaks
Replacing refrigerant, if needed
Monitoring refrigerant pressure
Testing condensate pump
Tightening electrical connections
Replacing electrical components
Measuring amperage and voltage
After completing your air conditioning maintenance, our professionals will turn your air conditioner on and verify its performance. We will leave your cooling equipment operating at peak capacity!
When Is the Best Time to Schedule an AC Tune-Up?
As stated above, schedule your tune-up before the warmer weather arrives—ideally in the early spring before your air conditioning system needs to operate at peak capacity over summer.
Staying on track with routine maintenance services prepares your air conditioning equipment to keep your Chandler home feeling cool and comfortable. It also allows our air conditioning maintenance experts to inspect your equipment, uncover any issues, and provide the appropriate repairs.
If spring has already passed and you forgot about scheduling your maintenance visit, there's still time! Don't skip a necessary visit that could end up helping your system operate more efficiently. Our experts can perform an air conditioning tune-up in no time—call us today!
Schedule Your Air Conditioning Maintenance Visit Today
Mason Pro Services can get the air conditioning system in your Chandler, AZ home operating more efficiently. Go with the PROS and schedule your maintenance visit today—call (602) 680-5086 or request service online.
Need Air Conditioning Maintenance Service?
Go with the PROS at Mason Pro Services.