Can an HVAC Maintenance Plan Save Me Money?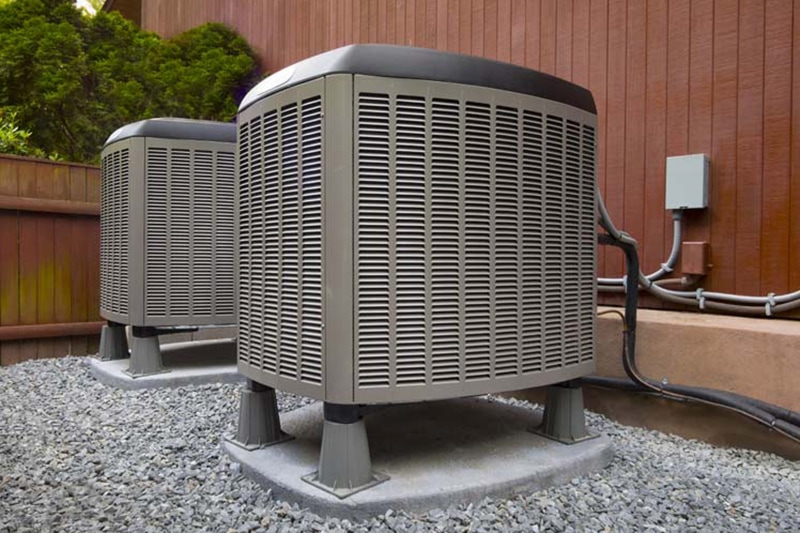 Imagine living in your Arizona home without heating or cooling and poor indoor air quality (IAQ).
Summer temperatures in Chandler routinely top triple digits. An efficient cooling system is mandatory in these conditions. Your heating, ventilation, and air conditioning (HVAC) equipment is a lifeline whenever the next brutal heat wave hits this area.
Your system regulates the temperature inside your home regardless of the outdoor weather. Your AC helps balance indoor humidity levels. The HVAC filter traps particles that would otherwise circulate in the air you breathe.
Mason Pro Services offers 24/7 emergency repair services whenever your HVAC system needs attention. Our NATE-certified professionals know how to troubleshoot problems and find solutions quickly. We're here whenever you need us.
More Comfort, Lower Bills
But why wait until something goes wrong before calling us?
You can minimize the chances of costly repair and sign up for our Mason Value Plan. We create these plans with two specific goals in mind:
To help you save money.
To help you get the most value out of your HVAC equipment.
Here's how they work.
Choose between our Silver, Gold, or Platinum plans. You can pay in monthly installments and cancel at any time with a 30-day notice.
We will schedule our first maintenance visit within the first few months, followed by other service calls every six months to ensure your system works efficiently. Our technicians will become familiar with your equipment, helping to spot and eliminate potential problems.
Mesa AC and Furnace Maintenance
Your plan provides many benefits, but the biggest one is peace of mind. Buying new HVAC equipment is a pricey proposition. The longer you can hold onto your equipment (and get the maximum value from it), the better off you are.
Joining a maintenance plan means you no longer have to worry about scheduling tune-ups. Nor will you need to scramble to find a company if your furnace or AC makes an odd noise—or refuses to work.
Ignoring minor problems can lead to costly repairs. A dirty evaporator, condenser, and blower can increase your air conditioning electrical usage by 50 percent or more.
You also save money by addressing small issues. Replacing a clogged filter with a clean one can lower your air conditioner's energy use by up to 15 percent, according to the U.S. Department of Energy (DOE). That can translate into significant savings over the summer.
What Happens During a Maintenance Visit?
Our technicians follow Air Conditioning Contractors of America (ACCA) guidelines in maintaining your HVAC equipment.
Each of our three plans contains multi-point inspections and condensate drain clearings. You also receive a 1-year repair warranty on any work we perform. Other benefits include:
Discounted after-hour rates
Repair discounts
Guaranteed response times
Extended repair warranties
Build up credits that you can use toward repairs or upgrades
And more!
Our professionals will inspect and clean the different components of your HVAC system. They will tighten all electrical connections, check the refrigerant level, clean the condenser coils, clean the burners, clean the blower wheel, and do other tasks.
We will ensure your system remains in compliance with your manufacturer's warranty, so you're protected if you do need a repair.
A more efficient HVAC system uses less energy to get the job done. Our maintenance program ensures you always get the best bang for your buck.
Join the Mason Value Plan Today
Why wait until your system breaks down? Call Mason Pro Services and ask about joining our maintenance plan for your HVAC equipment in Chandler, AZ, and all the surrounding areas. Call us today at (602) 680-5086 or request service online.