Mason Pro Services offers a Mason Value Plan that ensures you never miss a maintenance visit.
You never have to worry about scheduling preventative maintenance.
You never have to stress over a strange rattling noise coming from your Chandler furnace, heat pump, or air conditioning (AC) unit.
You enjoy peace of mind. Your heating and cooling systems will operate efficiently for many productive years. Your family and home will thank you!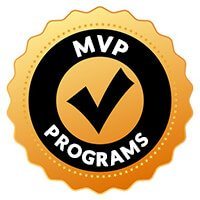 Since 1993, Mason Pro Services has been providing each of our customers with heating, cooling, and plumbing solutions. Our maintenance plan is a key component to supporting each of these systems inside your Arizona home.
It just makes sense to protect your investment with an MVP plan.
Here are some of the services and perks you enjoy when you sign up for Mason Value Plan:
Two maintenance visits per year
Priority status for service calls
Repair warranties
Reduced diagnostic fees
After-hours repairs and special rates
Multi-point inspection
Cleanings of equipment and components
Accrual of $25 per system in Loyalty Loot each year, which you can apply toward a system enhancement or replacement
Many more great services and incentives!
Benefits of HVAC Maintenance Visits
Keeping your HVAC equipment in good shape is always a smart move, but it also benefits you and your system in the following ways:
Extending your equipment's service life
Supporting a smooth and efficient operation
Reducing your energy use and expenses
Decreasing your heating and cooling costs
Minimizing the risk of a breakdown
Preventing the need for expensive repairs
With maintenance, you help support your HVAC system to run as efficiently as possible. Greater efficiency pays off—you get to experience more comfort and keep more money in your pocket!
Importance of Preventative Maintenance and Inspections
The best time to schedule preventative maintenance with our NATE-certified and skilled professionals is right before the start of the heating and cooling season. Your AC unit runs efficiently through those hot summer days, and your furnace kicks on during the cold winter nights. Preventative maintenance offer peace of mind, improved indoor air quality (IAQ), and lower energy use.
During a professional preventative maintenance and inspection, your HVAC equipment will be cleaned, maintained, and inspected to ensure everything is operating safely and efficiently. If there is an issue, our Mason Pro Services experts can provide the repair and spare you the trouble of dealing with it on an extremely hot or cold day.
Sign up for our Mason Value Plan and check it off the list! Enjoy the benefits and help keep your Chandler, AZ home equipment running efficiently. Call Mason Pro Services today at (602) 680-5086 or request service online.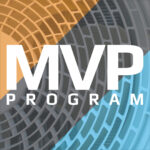 | HVAC MVP Service & Benefits | Silver | Gold | Platinum |
| --- | --- | --- | --- |
| 1st System Price (monthly) | $25.00 | $33.00 | $58.00 |
| Each Additional System Price (monthly) | $23.00 | $31.00 | $56.00 |
| Multi-point inspection (2x per year) | | | |
| Condensate drain clearing (2x per year) | | | |
| Clean condensing coil (1x per year) | | | |
| Replace thermostat batteries (1x per year) | | | |
| Replace smoke detector batteries (1x per year) | | | |
| Clean return grille & bathroom exhaust grilles (1x per year) | | | |
| Clean flame sensor (1x per year - if applicable) | | | |
| Clean burners (1x per year - if applicable) | | | |
| Clean blower wheel (1x per year) | | | |
| Anti-microbial fog treatment (2x per year) | | | |
| Install Customer Supplied Filters (2x per year - while on site) | | | |
| 15% Discount on HVAC Repairs | | | |
| Diagnostic Fee (regular & after-hours) | Standard Rate | 15% Discount | No Fee |
| After-hours service available | | | |
| Discounted Rates After Hours | | | |
| Guaranteed Response Time | | 24 Hours | Same Day |
| Standard Repair Warranty (1 year) | | | |
| Extended Repair Warranty (5 years as long as there is no lapse in maintenance program coverage) | | | |
| Loyalty Loot ($25 per unit per year; can be used on system upgrades, enhancements, or replacements; not for use on diagnostic fees or repairs.) | | | |
GENERAL INFORMATION ABOUT HVAC PLANS:
First visit will be scheduled 6 months from the date of purchase.
Maintenance visits will be scheduled in 6 month intervals.
Monthly pay plans are continuous; they will not expire but can be canceled at any time with 30 days notice.
Diagnostic fees for Platinum Members will be waived for demand service calls.
Any service calls related to previously diagnosed repairs that have not been completed will be subject to a diagnostic fee.
Loyalty Loot will be doubled when used toward an HVAC system replacement. No cash value
Why You Need Our MVP Plan:
Annual safety check can eliminate dangerous problems.
Some heating and cooling problems can DOUBLE your operating costs without reducing comfort levels.
You can eliminate up to 80 percent of cooling compressor failures if the problems that lead to the failure were corrected in a timely manner.
You should never need to replace "freon" (refrigerant). If it must be added every year, then you have a leak that should be repaired.
A refrigerant undercharge of as little as 10 percent can increase your energy cost by as much as 20 percent.
A dirty evaporator, condenser, and blower can increase your air conditioning electrical usage by 50 percent or more.
Just 100th of an inch of dirt or film on an evaporator coil can reduce efficiency by 5 percent.
Ignoring small problems can lead to very expensive repairs.
Heating Diagnostic Checklist | Cooling Diagnostic Checklist
Emergency Service — Service at your convenience not ours!
Let us serve you by taking over your equipment's required maintenance. We service nearly every type and brand of heating and air conditioning equipment ever made.
Electrical & Plumbing MVP Maintenance plans
Electrical MVP Services And Benefits
Panel Tune Up & Cleaning (Check Breakers, Tighten Connections & Verify Wire Sizes)
Conform Proper Ground at Main Service
Test GFIs
Check Surge Protectors (if applicable)
Check Operation of Exhaust Fans
Check Switches
Verify Power at Accessible Outlets
$12 per month
Plumbing MVP Service And Benefits
Bio-treat Drain Lines
Water Pressure Test
Water Harness Test
Visual Inspection of Fixtures
Visual Inspection of Hose Bibs
Visual Inspection of Emergency Shut-off Valves
Water Heater Service
Standard Water Heaters: $16.00 per month
Tankless Water Heaters: $24.00 per month
GENERAL INFORMATION ABOUT ELECTRICAL AND PLUMBING PLANS:
Standard water heater service includes flushing of the tank and a visual inspection.
Full port drain valves are required to flush the system properly.
Standard water heaters outside the manufacturer's warranty period will require proof of annual maintenance for a flush to be performed.
Tankless water heater service includes descaling and flushing of the water heater.
Operational service valves are required to perform this service.
Includes cleaning the cold air inlet filter, the in-line water filter, and the sediment trap.
First maintenance service will be scheduled 12 months from the date of purchase.
Maintenance visits will be scheduled in 12 month intervals.
Monthly pay plans are continuous; they will not expire but can be canceled at any time with 30 days notice.