What You Need to Know About HVAC Changes in 2023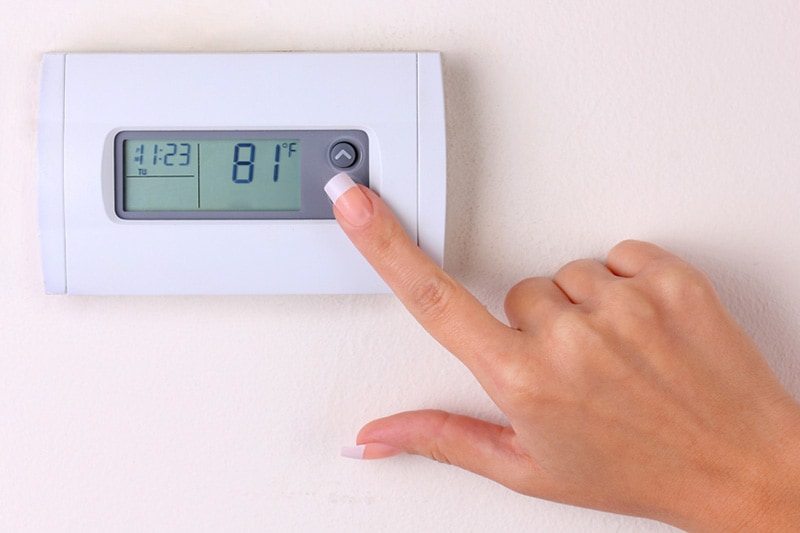 Do you need new heating and cooling equipment for your Chandler home or business? Now is the perfect time to replace it.
New guidelines in the heating, ventilation, and air conditioning (HVAC) industry will make the next generation of heat pumps and air conditioners (AC) more efficient and eco-friendly for residential and commercial properties throughout Arizona.
Mason Pro Services can help you navigate these new guidelines and how to take advantage of them when you are ready to replace your current equipment. We're the hometown team, providing practical HVAC, plumbing, and electrical solutions since 1993.
What Is a SEER Rating?
SEER stands for Seasonal Energy Efficiency Ratio. It is a rating system that measures the cooling efficiency of AC units and heat pumps. The higher the SEER number, the more efficient the cooling system. The number represents the unit's output during the cooling season divided by the amount of electricity the unit used over that same period.
What Is SEER2?
HVAC equipment manufacturers have redesigned heat pumps and air conditioners to meet the U.S. Department of Energy's (DOE) new efficiency standards, referred to as SEER2. The updated testing procedure more accurately reflects real-world conditions for HVAC systems by changing the static pressure used in the testing lab by up to five times.
Under the new DOE guidelines, residential air conditioning units in Arizona and other parts of the Southwest must have a SEER2 rating of 14.3, which equates to a SEER rating of 15. All new heat pumps and air conditioners sold and installed after January 1, 2023, must meet these new requirements.
How Do the New SEER Ratings Affect Me?
The new SEER ratings do not impact any equipment already installed in your Chandler home or business. They only apply to new equipment.
A higher SEER rating means you're getting more value for your money. High-efficiency HVAC systems typically run at variable speeds that produce less wear and tear on individual parts. Multi-speed systems cycle less to reach a target temperature, reducing greenhouse gases.
How much can you save? Purchasing ENERGY STAR® certified equipment can save you up to 30 percent of your current energy bill, according to the U.S. Department of Energy (DOE). You enjoy true comfort at a lower cost—and your equipment is more eco-friendly.
The new equipment will cost more. Now through 2032, you can partially offset those costs through federal tax credits (25C) of up to $600 on qualifying air conditioners and up to $2,000 on qualifying heat pumps. These tax credits are in place so that you can buy high-efficiency equipment at lower prices.
New Refrigerant Standards in 2023
The other significant HVAC change involves the kind of refrigerant manufacturers will use in all new air conditioners and heat pumps. Beginning in January 2023, manufacturers began phasing out an older refrigerant called R-410A and replacing it with a new generation of refrigerants designed to be more environmentally friendly.
What is a refrigerant?
A refrigerant is a liquid substance capable of absorbing and transferring heat from one place to another. There are several refrigerant brands, but they all serve the same purpose: to move heat. All air conditioners use a refrigerant.

How do the new refrigerant standards affect me?
Although R-410A will be available for equipment repairs over the next few decades, no new air conditioners or heat pumps will contain R-410A beginning next year.
We hope this information about new SEER and refrigerant ratings helps when you're ready to replace your equipment. You can trust our NATE-certified team at Mason Pro Services to always provide you with the best information. Give us a call for a free consultation about your next home project.
We Can Help You Save Money!
Enjoy a stress-free experience whenever you call Mason Pro Services for HVAC, plumbing, and electrical services in Chandler, AZ, and all the surrounding areas. Call us today at (602) 680-5086 or request service online.