Outlet Installation and Repair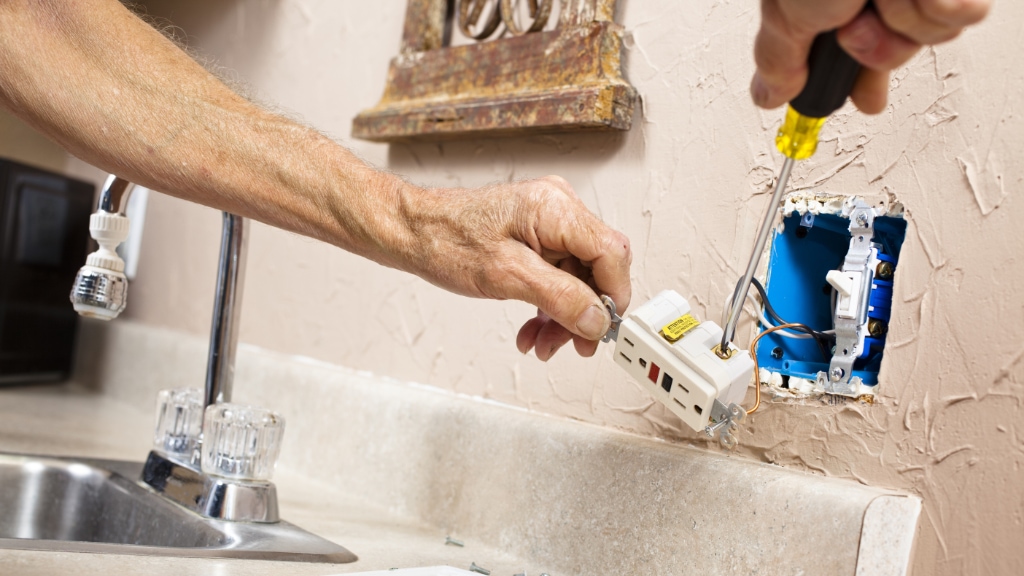 Do you have enough outlets in your Chandler home? Are you looking to add some more?
Or do you need a replacement for an outlet that burned out or stopped working?
Mason Pro Services is here to help with all your electrical services—including your outlets.
Mason Pro Services is a trusted name for providing reliable electrical, plumbing, heating, and cooling services in Arizona. We have been providing top-quality home solutions since 1993.
Not sure if your budget can handle your next home project? Check out our convenient financing options to create a healthy home for yourself and your loved ones.
Outlet Installation
To add a new outlet in your home, our trained electricians will either run a new circuit from your main electrical service panel or extend a circuit in another room or area of your home.
There are plenty of reasons to add a new outlet to your home. Maybe you need an outlet dedicated to a particular appliance. Or perhaps you are adding more electrical devices and equipment to your home or need additional outlets in strategic places.
No matter the reason, our Mason Pro Services experts can assist.
How Many Outlets Do I Need?
The amount of outlets you need depends on several factors, including the scope of the project, local and state electrical codes and standards, and the capabilities of your current electrical equipment.
You may need more than one outlet depending on your project or goals. Our Mason Pro Services experts can help determine the appropriate amount of outlets needed based on your particular project or situation.
What Is a GFI Outlet?
A ground fault interrupter (GFI) outlet—also known as a ground fault circuit interrupter (GFCI) outlet—monitors electrical currents and detects abnormalities, ultimately preventing dangers like an electrical shock.
Faulty electrical wiring, damaged appliances, and contact with water can cause an outlet to pose a significant risk to your safety. A GFI outlet protects you and your loved ones from these dangers.
Typically, your kitchen will have one GFI outlet capable of protecting all of the other outlets located in the kitchen area. You usually only need one GFI outlet in one of your bathrooms—it can service multiple bathrooms, not just the one location.
Outlet Replacement and Upgrades
Are your outlets damaged and in need of replacement? Or are you considering upgrading to a USB outlet, arc-fault circuit interrupter (AFCI), or tamper-resistant receptacle? Maybe it is time for a change or home remodel—but you aren't sure what to do about your outdated outlets. Our experts are happy to help!
Mason Pro Services can recommend and install your outlet replacements and upgrades, enhancing the safety and comfort of your home along the way.
Outlet Repairs
Did your outlet stop working? Let our Mason Pro Services issues inspect your outlets. We will figure out the problem and repair it.
Your safety is important to us—we always provide our services with this in mind. When you have an outlet in need of repair, look no further than our experienced and knowledgeable electricians.
We provide emergency response services to be there when you need us. Additionally, we offer a comprehensive Mason Value Plan to protect your HVAC, plumbing, and electrical equipment. Enjoy a worry-free home—sign up today!
Call Our Experts for Outlet Installation and Repair Services
From outlet installation to outlet repair services and more, Mason Pro Services is here to help. Let us provide the electrical services and solutions for your Chandler, Arizona home needs. Call us today at (602) 680-5086 or request service online.
Need Outlet Installation and Repair Service?
Go with the PROS at Mason Pro Services.