How Often Should I Clean My Ductwork?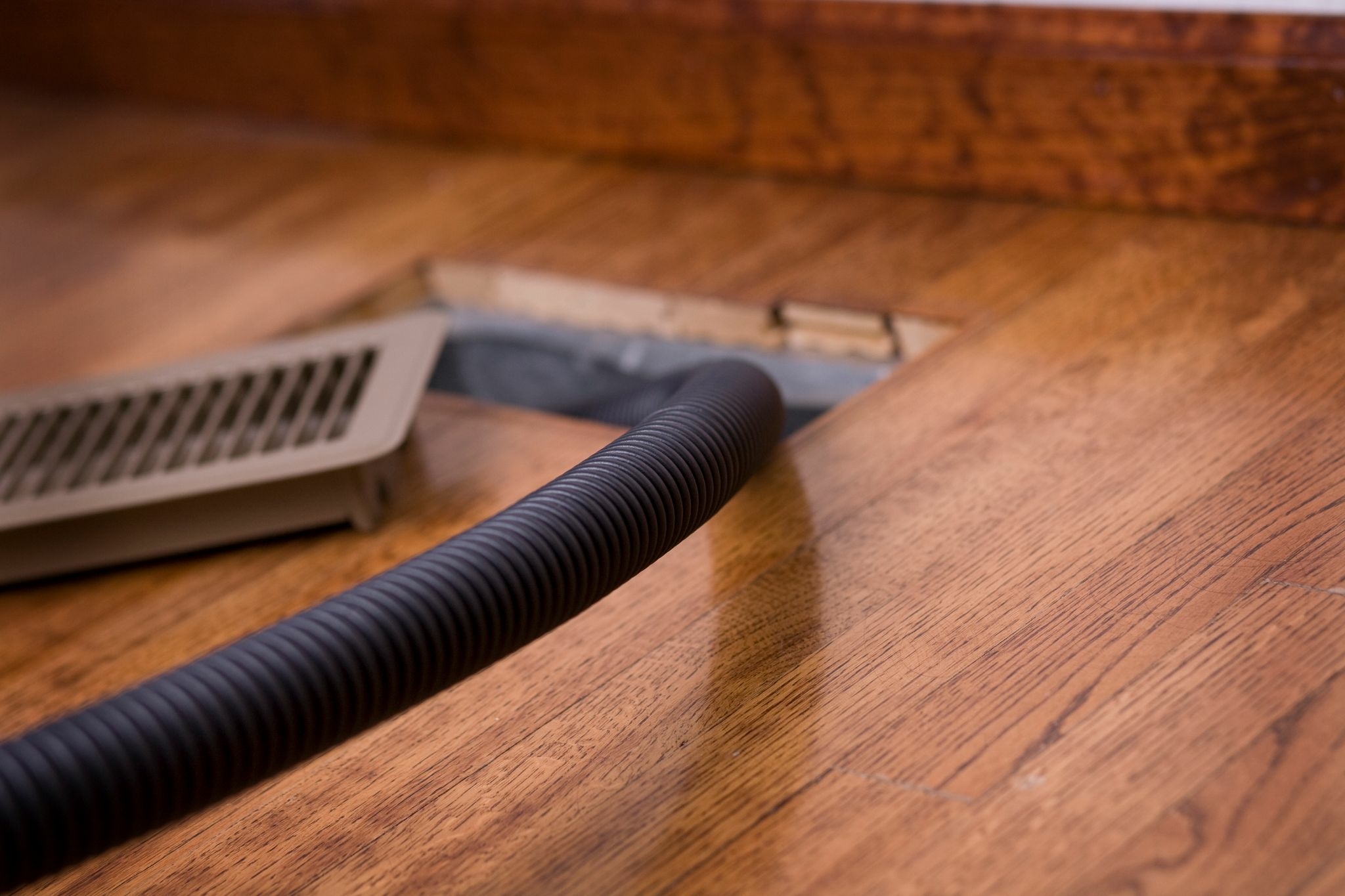 March is the time to start spring cleaning.  While you de-clutter, scrub walls, wash floors, and straighten closets and cupboards in your Arizona home, consider giving your indoor air a thorough spring cleaning too.
You can improve indoor air quality (IAQ) by adding your heating, ventilation, and air conditioning (HVAC) system's ductwork to your seasonal to-do list.
Spring is the perfect time to clean ductwork for the upcoming summer cooling season. A thorough cleaning will eliminate dust and other particles that accumulate during the winter heating season or have adhered to ductwork over the years.
Dirt, dust, pet dander, pet fur, and even insect parts can enter your air ducts and circulate through your HVAC system and into your living environment.
Our experts at Mason Pro Services use powerful state-of-the-art equipment to rid your ductwork of contaminants. We have served homeowners and businesses in Chandler and surrounding areas by providing HVAC, electrical, and plumbing solutions since 1993. You can rely on us for quality results that improve comfort in your Chandler home.
Why Clean Your Air Ducts?
Imagine if you never dusted or vacuumed inside your home. Dust and dirt would coat furniture, appliances, and other surfaces and become airborne when disturbed. You might breathe in the contaminants as they float through your environment and react by sneezing, coughing, or wheezing.
The same scenario can happen with ductwork. Particulate matter and mold can adhere to the inside of your HVAC system's air ducts and may be blown out into your living area when your furnace, heat pump, or air conditioner turns on.
Ductwork is easy to overlook, but it requires upkeep like other HVAC components and appliances in your home.
How Often Should You Schedule a Cleaning?
The U.S. Environmental Protection Agency (EPA) suggests you clean your ductwork if it is visibly contaminated with mold or pests, or clogged with dust and dirt that enter your living space through air vents. The agency recommends scheduling a cleaning as needed.
Consider duct cleaning if anyone in your Chandler household has allergies or asthma, your pet frequently sheds fur, or your hobbies create particulate matter such as sawdust. If your home or HVAC system has sustained water damage, duct cleaning will ensure mold is not growing and spreading spores throughout your home.
Scheduling a duct cleaning every three years will help to improve your indoor air and may extend the life of your heating and cooling system.
Your HVAC system will run more efficiently without dust and debris circulating through its components from dirty air ducts.
Periodic inspections can ensure your ductwork is in top condition. Our qualified technicians at Mason Pro Services can check for holes and tears that cause heating and cooling losses. Leaky air ducts force your HVAC system to work harder and less efficiently. In addition to cleaning ductwork, we also repair and replace it.
Keeping It Clean
Regularly dust and vacuum your home to help keep debris out of your ductwork and HVAC system.
Change your HVAC system air filter at least every 90 days. A dirty filter restricts airflow and forces your heating and cooling equipment to work harder.
Maintain your HVAC system. Schedule service annually for your furnace and air conditioner or twice a year for your heat pump.
Occasionally vacuum dust from air vent grilles and registers.
Make Clean Air Ducts a Priority
Mason Pro Services can restore the ductwork in your Chandler, AZ, home through cleaning and repair. Call us at 602-680-5086 or request service online.