When Is the Best Time to Schedule AC Maintenance?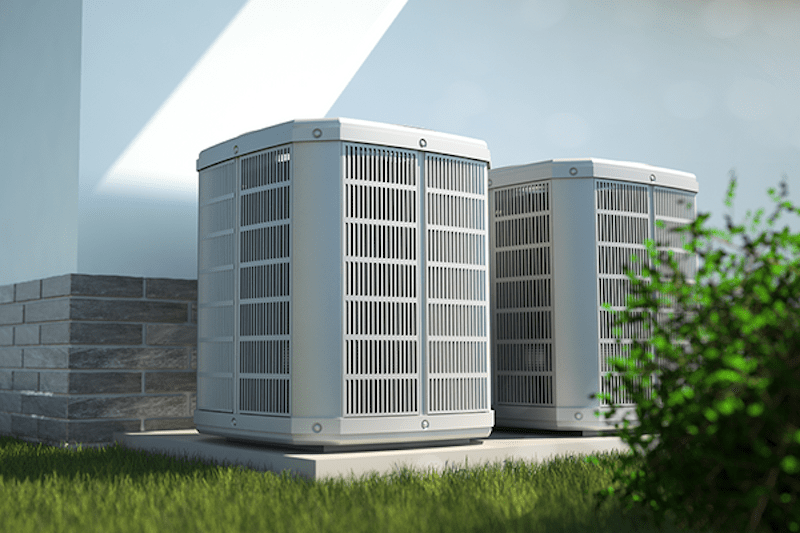 Springtime is just around the corner here in Chandler. Before long, your air conditioner (AC) will be working full-time to provide cooling, keeping your Arizona home comfortable. These next few months are the ideal time to schedule maintenance. That way, your AC will be ready when things heat up.
On top of professional maintenance, we also recommend regularly changing your HVAC filter. An AC with a clean filter runs up to 15 percent more efficiently than a dirty one, according to the U.S. Department of Energy (DOE).
Is your AC ready for a spring tune-up? Mason Pro Services is just a phone call away—contact us today.
Why Is Seasonal Maintenance Important?
Maintenance is critical for the health of your cooling and heating systems (be it a heat pump or gas furnace). Here's why you should set up an appointment this spring:
It reduces your utility costs.
Issues like dirty coils and short cycling can cause your AC to overwork, jacking up your monthly energy expenses. During a visit, your HVAC professional can find and fix these problems, ensuring your cooling system runs at peak efficiency.
It decreases the likelihood that you'll need a repair.
That's where the term "preventative maintenance" comes from—it prevents expensive repairs in the future. A loose, disconnected, or damaged part often goes unnoticed. Eventually, this leads to bigger (and more expensive) issues, that would be a simple and cheap fix, were they caught earlier.
It extends the lifespan of your AC unit.
The warranty for most cooling systems is void without regular maintenance. There's a reason for that—manufacturers can't guarantee that your AC will operate as intended if a professional does not routinely service it. Get the maximum mileage from your investment by scheduling a check-up once every spring.
It improves your indoor air quality (IAQ).
Seasonal maintenance helps your AC improve your indoor air quality (IAQ). A well-functioning AC regulates humidity, converting excess water from the air into liquid and flushing it down the condensate drain. It also removes harmful airborne irritants like dust, dander, and pollen from circulation through filtration.

What Can I Expect During a Typical AC Tune-Up?
Maintenance inspections usually take between 45 minutes to an hour. Your Mason Pro Services expert follows professional guidelines set forth by the Air Conditioning Contractors of America (ACCA), tailored to your specific make and model.
The inspection will include a performance evaluation and safety inspection. Here are some of the tasks your HVAC expert will perform:
Clean your condenser coils, evaporator, and blowers, adjusting as needed.
Inspect for damaged parts, including the small parts on the inside of your unit and the aluminum fins on the outdoor compressor.
Ensure that the refrigerant isn't leaking.
Test the thermostat to make sure it's properly connected.
Check seals to ensure all the air is getting into your ducts.
Adjust blower components to ensure maximum airflow and comfort.
Need HVAC Service? Call Us Today.
Mason Pro Services is proud to assist Chandler, AZ, homes and businesses with their HVAC, plumbing, and electrical needs. Call today at (602) 680-5086 or book an appointment online.