Whole-Home Surge Protectors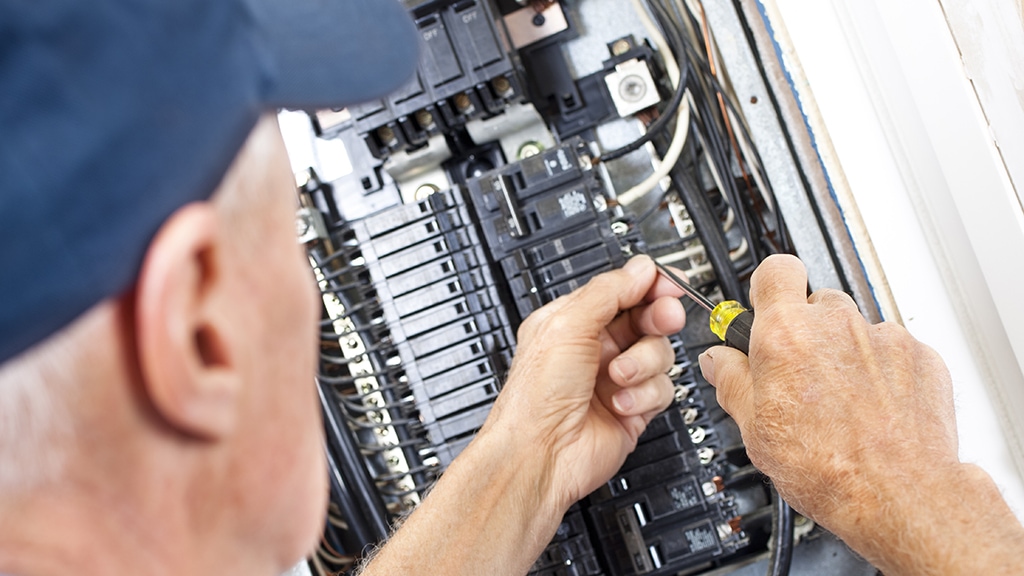 Protect your laptops, appliances, and other electrical equipment from the effects of voltage spikes and surges. Consider a whole-home surge protector.
Mason Pro Services has a team of licensed electricians ready to help with your next project. We are the top electrical, heating, cooling, and plumbing company in Arizona, serving families and businesses since 1993. We bring years of experience and expertise to every one of our jobs.
Let our team of friendly, knowledgeable professionals tend to all of your electrical needs and concerns. We can upgrade your service panel, add new fixtures, and rewire rooms while protecting the different electrical systems throughout your Chandler home!
What Is a Whole-Home Surge Protector?
A whole-home surge protector blocks sudden electrical surges by redirecting the flow of electrical currents. It protects the electrical equipment inside your home from harm.
An electrical surge can occur from a lightning strike or when the power suddenly turns on after an outage. The impact can cause thousands of dollars in damage.
It can affect everything from your air conditioning system to your microwave or television—anything plugged into an outlet in your home. Even your home's electrical wiring could be compromised!
Benefits of a Whole-Home Surge Protector
Adding a whole-home surge protector to your home is a smart investment. Here are the main advantages:
Protect your electrical equipment and appliances from becoming faulty or inoperable.
Extend the service life of your electrical equipment and appliances.
No out-of-pocket expenses to repair or replace damaged equipment.
Avoid filing a homeowner's insurance claim and risk increasing your current rate.
Enjoy peace of mind knowing you protected your home against an unexpected power surge.
Our financing options make it easy for you to upgrade any service in your home. Enjoy improved comfort at a lower operating cost—replace your outdated equipment today.
Whole-Home Surge Protector Installation and Replacement
A whole-home surge protector can ensure your electrical devices are safe from extensive damage. For the best results, you will want professional installation.
Turn to Mason Pro Services for whole-home surge protector installation. You can trust our licensed electricians will follow the correct procedure for setting up your system. We perform each of our services the right way so your equipment operates correctly and efficiently.
Are you looking to upgrade your surge protector? There is no greater team to turn to than Mason Pro Services. We can remove your current whole-home surge protector and replace it with a newer, fully operational model, ensuring your electrical equipment will be protected from the impact of a voltage spike or surge.
Whole-Home Surge Protector Repairs
Whole-home surge protectors are durable and reliable, but issues can occur. If you notice a problem with your whole-home surge protector, contact one of our Mason Pro Services professionals.
Here are a few warning signs:
Your surge protector feels warm to the touch.
It has an unusual or burning smell coming from it.
It is plugged in but does not seem to be working.
Our experts can correct the problem. Let us help you keep your home safe and repair any damage to your whole-home surge protector.
Contact Our Whole-Home Surge Protector Experts
For whole-home surge protection, turn to our Mason Pro Services experts. We will provide the installation, replacement, repair, and maintenance services you need to ensure your electrical equipment and appliances are safe from harm! Call us today at (602) 680-5086 or request service online.
Need Whole-Home Surge Protector Service?
Go with the PROS at Mason Pro Services.