Service Panel Replacement and Upgrades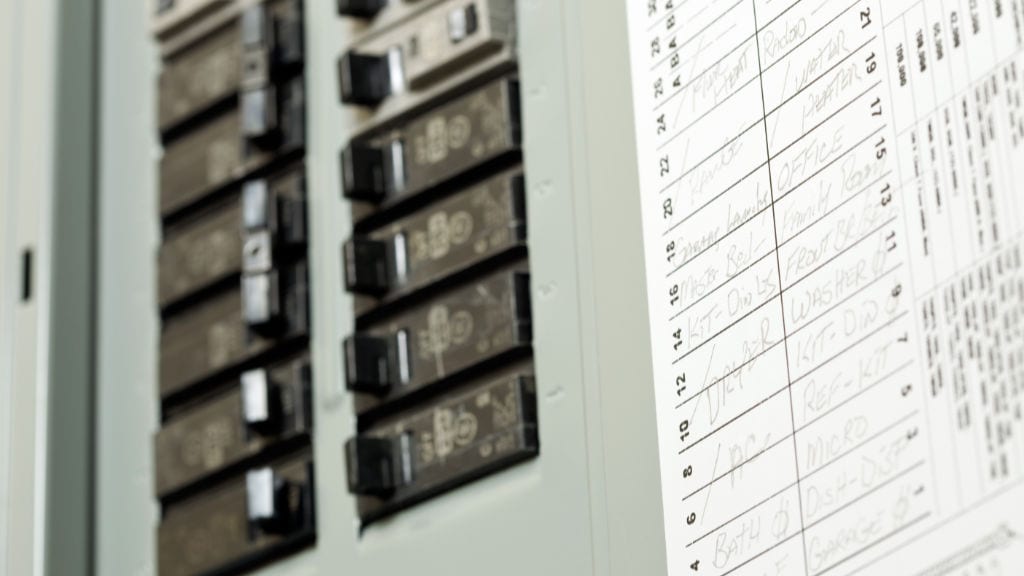 You depend on your Chandler home's electricity for lighting, cooking, entertainment, security, and keeping you comfortable. Even the most minor problem with your electrical system can be downright disruptive.
Mason Pro Services is here to help with any of your residential or commercial electrical needs. You can turn to our licensed professionals for circuit breaker panels, main service panels, sub-panel replacement and upgrades, and other services.
Our team of professionals offers trusted electrical, heating, cooling, and plumbing services to residents throughout Arizona. We take pride in our craftsmanship and place your safety first. Our NATE-certified technicians have been helping families and businesses since 1993.
Electrical Circuit Breaker Box Replacement
Consider upgrading your circuit breaker box every 20 to 30 years to enjoy the best service in your home. Even if it appears to function correctly, it could be out of date. Outdated circuit breakers could pose a safety risk, or at the very least, fail to provide sufficient electrical currents to the outlets in your home.
The last thing you want is unsafe, inefficient electrical equipment. That's where our Mason Pro Services professionals come in. We can inspect all your electrical equipment, inform you of any concerns, and provide replacement services.
Have an immediate concern? We offer emergency services to address any of your urgent electrical needs. Call us—we can help!
Electrical Service Panel and Sub-Panel Upgrades
Your main electrical panel is essential for you to have electricity. It is responsible for receiving power and distributing it to the circuits throughout your Chandler home. It even helps protect your appliances from the negative impact of a power surge.
Sub-panels work similarly for different areas of your home and property. The main difference is that sub-panels don't directly provide energy to your home—they use power from your main electrical service panel.
If your electrical main service panel or sub-panel needs an upgrade, Mason Pro Services is here to assist. Upgrading your electrical equipment will result in greater efficiency and safety.
Put an end to flickering lights throughout your home. A new electrical panel will support a consistent flow of electricity and help enhance your comfort.
Ready to add more electrical appliances to your home but not sure if your current electrical panels can handle it? Go for the upgrade.
Our convenient financing plans make it easy for you to upgrade any part of your Chandler home. Add new fixtures to give your kitchen, bathrooms, and living room a fresh look today!
Our Mason Pro Services experts will carefully remove your outdated or inefficient electrical work and install your new electrical service panels. We are cautious and pay attention to detail—your safety is always our main priority.
How Do I Know When It's Time to Replace or Upgrade My Electrical Panels?
Here are some signs that could indicate it is time to replace or update your electrical panels:
Your electrical panels are around 20-30 years old.
There is a burning smell coming from your electrical equipment.
Your circuit breaker trips frequently.
You need to add more outlets to your home.
Your lights flicker often.
You are remodeling your home.
Call Our Professionals for Electrical Panel Services
Your electrical equipment must operate efficiently and safely. If you have any doubts about this or you need a service panel replacement or upgrade for your Chandler, AZ home, let Mason Pro Services take care of it for you. Call us at (602) 680-5086 or request service online today.
Need Service Panel Replacement and Upgrade Service?
Go with the PROS at Mason Pro Services.