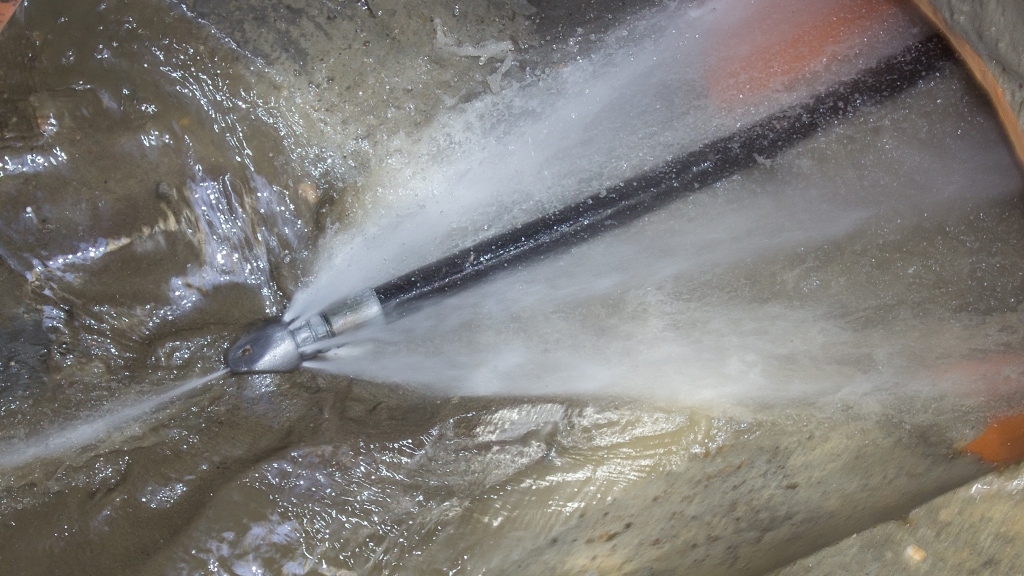 Are you looking for an effective way to clear a blockage in your Chandler home's drain line, sewer, or pipes? High pressure jetting is a powerful method for doing so.
Also referred to as hydro jetting, high-pressure water jetting can do more than help you take care of clogged drains—it also cleans your drains and helps prevent drainage issues.
When it comes to high-pressure jetting, you need qualified and experienced professionals you can trust—and that's where Mason Pro Services comes in.
At Mason Pro Services, we have the skills, training, and expertise to provide the plumbing, heating, cooling, and electrical services your Arizona home requires for optimal comfort and safety.
We tailor our financing options and Mason Value Plan to fit your budget and needs. Whether you have a clogged drain, leaky toilet, or need to replace your outdated Orangeburg pipes, our team is here to help.
What Is High-Pressure Jetting?
High-pressure jetting is exactly what it sounds like—it involves using highly pressurized water to force all types of obstruction, including rocks, tree roots, dirt, and grime away. No digging is required.
Professional high-pressure jetting is a simple way to ensure your pipes are clean and free from debris so your plumbing fixtures can work properly and more efficiently.
You can opt for hydro jetting service when you want the most efficient cleaning and clogging method—or if other attempts, such as plunging or snake draining, have failed to clear out a clog in any of your drains, drain line, sewer, or pipes.
What Are the Benefits of Hydro Jetting?
High-pressure jetting of your drains, sewer, and pipes is beneficial for several reasons, including:
Thorough cleaning and unclogging method
Removes debris and strong lingering odors
Environmentally friendly and chemical-free
Quick and efficient
Affordable price
While there are other options for drain cleaning and removing clogs, hydro jetting is a safe, efficient method. You won't risk any further damage to your drain line, sewer, or plumbing pipes.
Why Turn to Mason Pro Services for High-Pressure Jetting Service
Our Mason Pro Services professionals are committed to maximizing the efficiency of all your plumbing fixtures—and hydro jetting is an excellent way to help achieve this.
Each of our Chandler plumbing professionals is licensed and undergoes extensive training to provide you with the most effective plumbing techniques.
When you turn to our experts, we don't just complete the job—we make sure it is done correctly and go out of our way to ensure your safety and discuss any of your concerns. Our team focuses on every detail, and we check our work to ensure your results are the absolute best.
Call Our High-Pressure Jetting Experts Today
Ready to get rid of the buildup of grease in your drain line? Want to remove a stubborn clog from your Chandler, AZ home's pipes? Mason Pro Services is ready to take on the job! Go with the PROS and call us at (602) 680-5086 today or request service online.
Need High-Pressure Jetting Service?
Go with the PROS at Mason Pro Services.