Faucet Repair and Replacement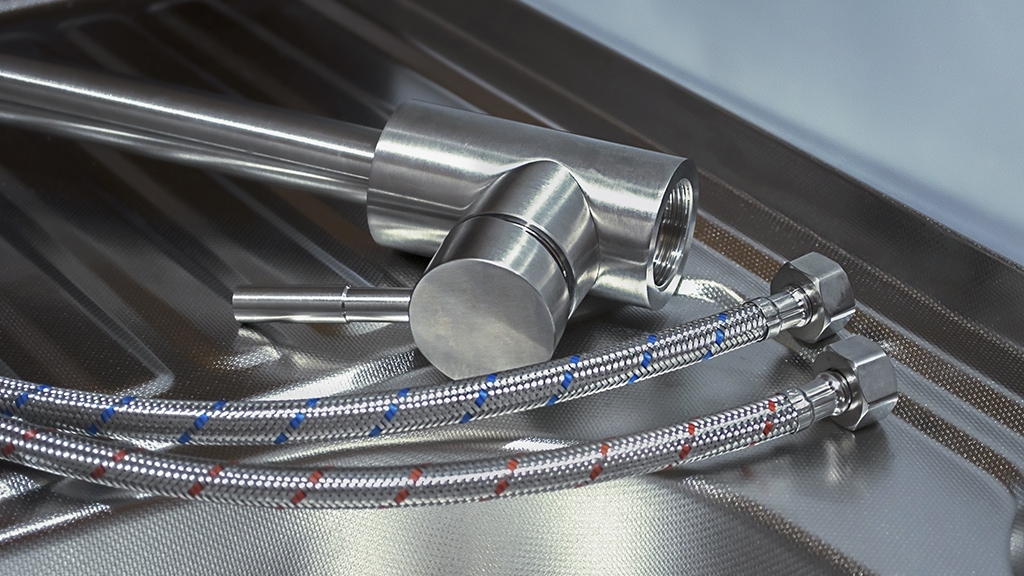 Who wants to hear a dripping sound all day long?
If you discover an issue with one of the faucets in your Chandler home, reach out to Mason Pro Services. Our licensed, trained, and highly skilled plumbing professionals have been providing home services to families in Arizona since 1993.
We are leaders in the plumbing, heating, cooling, and electrical industry. No matter the problem, we can find a solution for you! Call our experts today.
What Is Wrong With My Faucet?
A leaky faucet is easy to detect, but sometimes the problem is not so obvious. Here are a few warning signs:
Water continues to drip from your faucet when it is turned off.
Your faucet has an inconsistent water flow.
You hear a squeak when you turn the handle on the faucet.
You find rust or mineral deposits around your faucet.
Mason Pro Services offers our Chandler customers convenient financing tto help improve your whole home plumbing needs.  Call us today and let the Pros take care of your home.
Faucet Repairs
Regardless of the problem with your plumbing, our Mason Pro Services professionals are here to help. We can provide the repair and get your faucet working correctly in no time.
We repair many different types of faucets, such as:
Kitchen sink faucets
Bathroom sink faucets
Laundry sink faucets
If there is a leak or other concern, we offer emergency repair services. When an urgent matter arises, our experts are here to step in and provide the support you need.
We also provide services for clogged drains, toilet repair and replacement, Orangeburg pipe replacement, and many other types of plumbing issues. Let us provide the plumbing solutions you need for your Chandler home.
How Often Do I Need to Replace My Faucet?
Faucets typically last anywhere from 15 to 20 years. It all depends on the quality of your faucet and the condition of your water.
If you constantly deal with faucet leaks or other issues and find yourself spending money on repair after repair, it might be time to consider a replacement. You may also want to upgrade your faucets if you are remodeling or want to install a system with more advanced features.
Faucet Installation and Replacement
If it's time for a replacement or you want to upgrade the faucets, we have plenty of quality options that you can choose for your home. Let our Mason Pro Services experts help you decide and provide the quality installation services you deserve!
When selecting a faucet, you want to consider the faucet's design, appeal, and functionality. Are you aiming for a modern look, or do you prefer the most budget-friendly or convenient option for your home?
Our experts are here to walk you through the many different options and help you so that you can make an informed decision that best suits your needs.
The most popular faucet designs to choose from include:
Ball faucets
Disc faucets
Cartridge faucets
Compression faucets
Replacing your faucet doesn't have to be complicated—all you need to do is turn to our Mason Pro Services professionals. Your satisfaction is important to us. We are pleased to be able to help our customers and want you to feel confident about your faucet selection and installation.
Our professionals have a vast knowledge of the plumbing industry and are always willing to answer any questions you have. We focus on providing exceptional service and take pride in our ability to do so for each and every customer.
Contact Our Faucet Repair and Replacement Experts
Schedule a free consultation with Mason Pro Services for faucet repair, replacement, or installation services in Chandler, AZ. Go with the PROS and call us at (602) 680-5086 or request service online today.
Need Faucet Repair and Replacement Service?
Go with the PROS at Mason Pro Services.