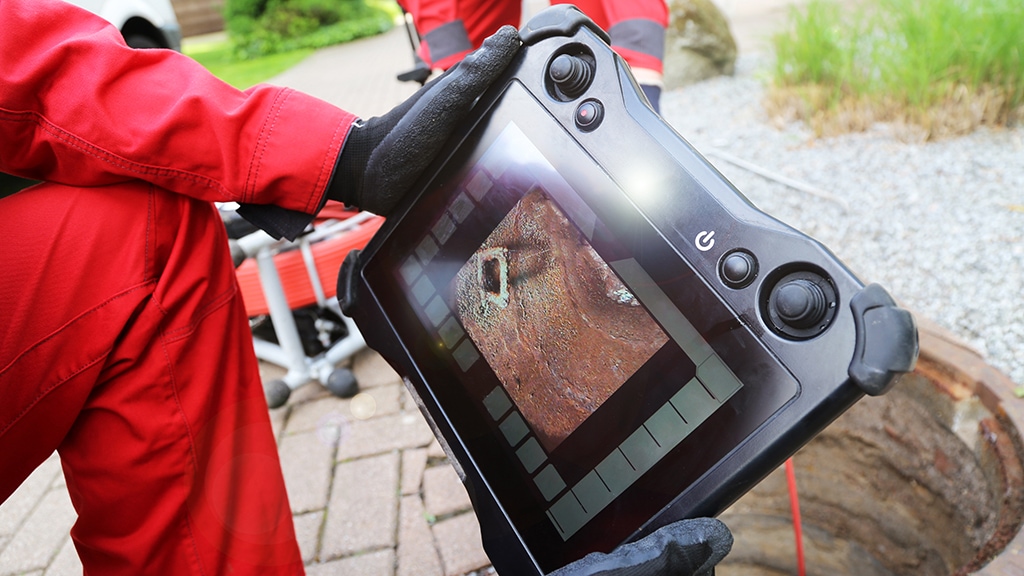 Do you have concerns about your Chandler home's sewer line? Mason Pro Services is here to help.
At Mason Pro Services, we use the most advanced technology with video camera line inspections that can uncover any problems with your pipes. This approach minimizes any impact on your property, allowing us to pinpoint issues without tearing up your entire yard.
As your leading plumbing, heating, cooling, and electrical company in Arizona, we are constantly finding new, innovative ways to better assist you. Mason Pro Services has been providing quality service to homes and businesses since 1993.
We tailor our financing options and Mason Value Plan to fit your needs and budget, helping you create a healthy home for yourself and your loved ones. Call us today for a free consultation about your next home project!
Sewer Camera Inspections in Chandler
A sewer camera inspection uses a waterproof video camera that gives our technicians a close-up view of your underground lines.
The video camera is attached to a flexible cable and inserted into the sewer line or pipeline. Our professionals can maneuver around to discover any problems. We'll know right away if a tree root or some other impediment has impacted your line.
Why replace your pipe when a minimally invasive repair will do the job the right way? Simple problems now have the opportunity to be repaired instead of completely replaced, helping you save money.
Benefits of a Sewer Camera Inspection
Here are some ways a sewer camera inspection benefits your Chandler home:
Offers you a convenient way to identify problems with your sewer lines.
Confirms blockages and addresses them at the source.
Determines if any broken lines pose a health hazard.
Allows the opportunity for less complex issues to be repaired instead of completely replaced.
Provides an alternative to digging up your yard and protects your landscaping.
Helps you recover valuables, like a wedding ring or necklace, that may have fallen down the drain.
Why Turn to Mason Pro Services for a Camera Inspection
You can trust our licensed experts to provide practical whole-house solutions. Our team is here to help you—not to push unnecessary services on you that provide little benefit to your home.
Each service our experts recommend and perform is to help provide protection and comfort for you and your family. Our core values start with the health and safety of our customers.
Turn to a trusted company you can rely on for all your home comfort services. Give us a call today.
Call for Your Sewer Camera Inspection Today
Go with the PROS and schedule a sewer camera line inspection to protect your Chandler, AZ home from potential health hazards that might compromise your safety and comfort. Contact our Mason Pro Services professionals today at (602) 680-5086 or request service online.