Toilet Repair and Replacement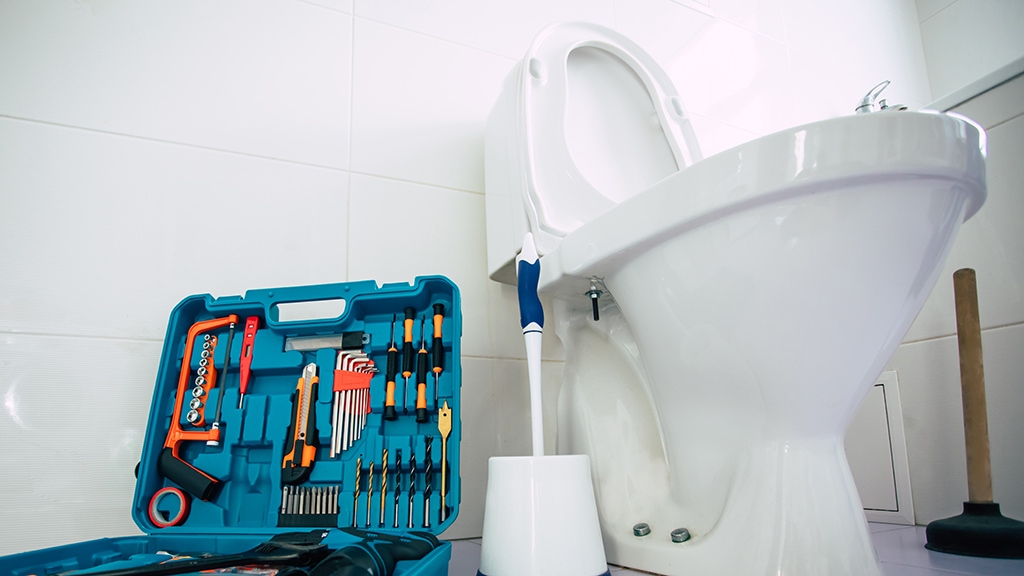 Chandler Toilet Repair and Replacement Services
Few things are worse than a clogged or leaking toilet in your Chandler home.
A broken toilet needs to be fixed as quickly as possible. Give Mason Pro Services a call. We offer 24/7 emergency services, upfront pricing, and years of experience. We've been helping families throughout Arizona with plumbing, electrical, heating, and cooling solutions since 1993.
Our licensed Mason Pro Services plumbers can clear your clogged drain, add new faucets and fixtures, or replace your outdated Orangeburg pipes. We're a licensed, bonded, insured company with an A+ rating from the Better Business Bureau (BBB). Give us a call for a free consultation.
What Are the Most Common Toilet Problems?
Here are some common toilet plumbing problems where we can help:
Your toilet has a clog that you cannot flush.
You can't flush the toilet.
There is a blockage in your pipes.
Your toilet won't stop running.
There is a water supply valve problem.
A component is broken or damaged.
At Mason Pro Services, we find safe whole-house solutions to keep you comfortable and healthy. If your plunger isn't getting the job done, call us at (602) 680-5086 or request service online.
Toilet Repair Services in Chandler
When there's a problem with your toilet, our experts are here to offer assistance. Whether the issue is minor or severe, we can diagnose and resolve it. For decades, we have been providing top-tier plumbing services.
Is there an urgent matter, such as your toilet leaking and causing water damage? We offer 24/7 emergency repair service. Whenever you need us, our experts are here for you.
Mason Pro Services offers all our customers in Chandler and Chandler convenient financing and a terrific Mason Value Plan. We do everything possible to earn your business!
Is It Better to Repair or Replace My Toilet?
Most toilets can last for 25 years, sometimes longer with maintenance. But switching to a newer model can make sense—especially if your old toilet tends to clog or run.
New toilets flush better and use less water, saving you money. Are you remodeling? Let's find the right toilet brand, color, shape, or size to fit your new bathroom.
Toilet Replacement
Replacing your toilet is as simple as calling our Mason Pro Services experts. We have plenty of experience and the right tools to get the job done efficiently and quickly.
Not sure which model, color, or size toilet you should select? Our experts can discuss the various options available to you. With our professionals by your side, you can make the best, most informed decision. Let us help you select and install your brand new toilet today.
Call Us for Toilet Repair and Replacement
Mason Pro Services is pleased to handle all your HVAC, plumbing, and electrical services in Chandler, AZ. Go with the PROS and call us today at (602) 680-5086 or request service online.
Need Toilet Repair and Replacement Service?
Go with the PROS at Mason Pro Services.