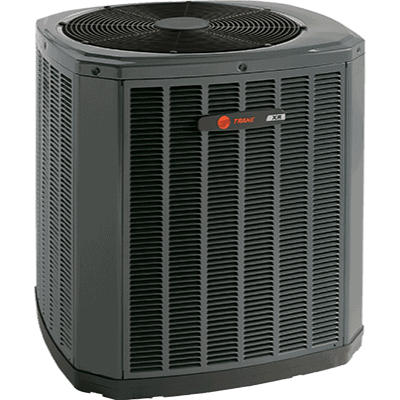 A smart solution to your home heating and cooling needs, the XR15 is an excellent blend of efficiency and value.
SEER rating of up to 16 and high efficiency Heating Seasonal Performance Factor of up to 9.50
Tested materials and components for dependable performance
Fully compatible with Trane CleanEffects® Whole Home Air Cleaner advanced whole home air cleaner
Efficient Performance
The XR15's electric heat pump's SEER rating of up to 16.00 and HSPF of up to 9.50 make it an energy-efficient choice for home comfort.
Economical Operation
Increased energy efficiency may substantially lower your home cooling costs.
Durable Construction
Materials for all components are tested again and again for long-lasting performance and reliability.
Cleaner, Healthier Indoor Air
Add Trane CleanEffects® Whole Home Air Cleaner to your system for advanced air filtration that removes more dust, pollen and other irritants from conditioned air for a cleaner, healthier, more comfortable home.
Maximize Your Comfort With a Hybrid System
Match your heat pump with a gas furnace to enjoy the energy-saving benefits of a hybrid system. Your heat pump is in charge of heating your home. Then, your furnace takes over when the weather gets too cold. Together, they provide you with reliable, energy-efficient comfort all year long.
Specifications
Every Trane Heat Pump is packed with high-quality components. Each helps ensure that time after time, your unit will provide total comfort your family can rely on.
The XR15 electric heat pump includes:
Climatuff™ compressors
Galvanized-steel louvered panels
Baked-on powder paint
Corrosion-resistant Weatherguard™ fasteners
Spine Fin™ outdoor coil
DuraTuff™ rust-proof basepan
Sound insulator on compressor (on select models)