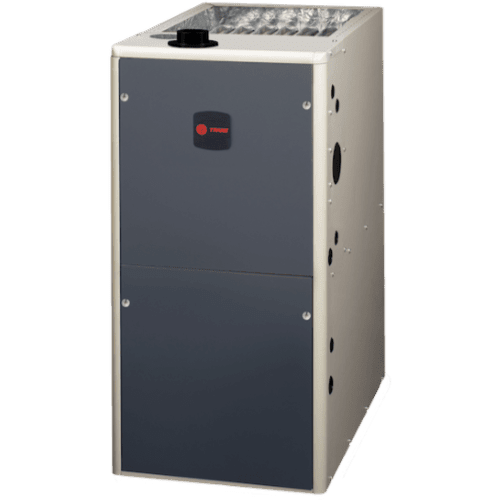 With 65%* fewer NOx emissions and high efficiency operation, the L9X1 family delivers the perfect combination of comfort and efficiency all winter long.
Efficient Performance
With its innovative design, the L9X1 family reduces NOx emissions by approximately 65%* and has an Annual Fuel Utilization Efficiency (AFUE) of up to 95%. These features help to minimize emissions and monthly utility bills while delivering cozy heat all winter long.
Durable Construction
Each L9X1 component is tested relentlessly to help ensure reliable, optimal operation year after year.
Cleaner, Healthier Indoor Air
Add Trane CleanEffects™ to your system for advanced air filtration that removes more dust, pollen and other irritants from conditioned air for a cleaner, healthier, more comfortable home.
*versus a standard low NOx furnace which operates at 40 ng/J
Get the Best of Both Worlds With a Hybrid System
Pair your gas furnace with a heat pump to enjoy the benefits of a hybrid system. Your heat pump primarily heats your home and your furnace steps in when the weather gets too cold. Together, they offer you reliable comfort that could lower your energy.
Specifications
Every Trane furnace is packed with high-quality components and features. Each helps ensure that time after time, your unit will provide total comfort your family can rely on.
The L9X1 features:
Single-stage operation
Less than 2% cabinet air leakage
Fully insulated cabinet for quiet operation
Stainless steel secondary heat exchanger
Durable, heavy gauge cabinet
Highly efficient, Constant Torque ECM blower motor
Compatibility with both single- and two-stage air conditioning units