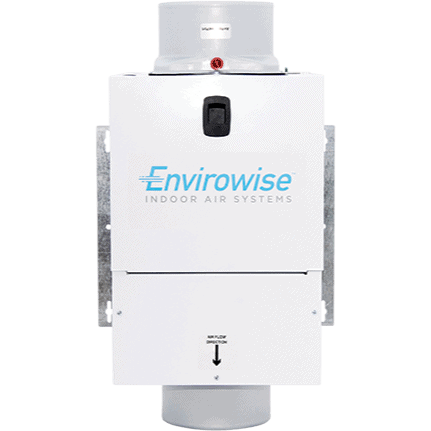 The Inline Ventilator offers a cost effective mechanical fresh air solution that controls humidity and temperature. It allows for adjustable airflow to meet the ventilation requirements for homes up to 3500 sq. ft. Built in onboard control is easily controlled from your wall mounted thermostat for added convenience.
Cleaner, Healthier Indoor Air
This home ventilator removes stale indoor air for an equal amount of fresher outdoor air.
Increased Comfort
The Inline ventilator manages the humidity and temperatures that are allowed to enter the home.
Energy Efficient
Internally mounted sensors allow for the Inline Ventilator to be set up by the installer for meeting "Code Compliant" ventilation standards or for "Energy Preferred" ventilation by limiting the intake of outdoor air that is too humid, too hot, cold, or dry.
Specifications
Every Trane Inline Ventilator is placed with high-quality components. Each helps ensure that you can count on the ventilator to deliver fresh air, time after time. Today's homes are better insulated and tightly sealed to save energy. This prevents a number of home odors (cooking smells, pet odors, paint or new carpet fumes) from escaping. Inline Ventilators help these fumes and odors to dissipate by bringing fresher outdoor air into your home.
Static plate energy transfer core means efficient transfer of heat and moisture
Multi-position mounting
Heavy gauge, powder-painted steel cabinet
Unit mounted controller monitors temperature and humidity