Lennox HCWB17/HCWB12 Whole-Home Bypass Humidifier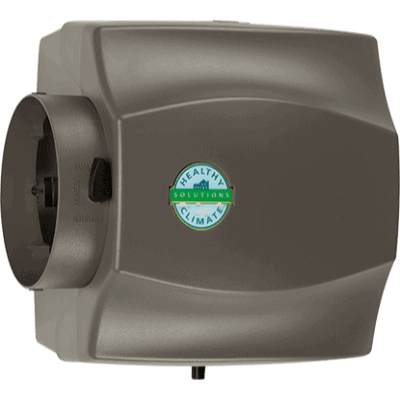 The Ideal Balance for Your Home and Family
A Healthy Climate® whole-home humidifier adds moisture to your home's air and works with your heating system to circulate it to every room. That means you can stay warm and cozy without the problems associated with dry air, such as skin irritations and sore throats.
More Effective Than Portable Units
Healthy Climate bypass humidifiers use your air handler or furnace fan to direct humidified air through your home. As whole-home systems, they offer greater comfort than portable units.
Less Intrusive and Easier to Maintain
A Healthy Climate® bypass humidifier attaches directly to your furnace or air handler, making it much less intrusive and easier to maintain than portable units.
Humidifies Without Producing Ozone
Unlike some portable indoor air quality systems on the market, Healthy Climate® humidifiers make your home healthier without producing ozone, a toxic gas that can irritate the lungs.
Control That's Easy and Automatic
An optional automatic control helps you keep humidity precisely where you need it, so you don't have to think about it.