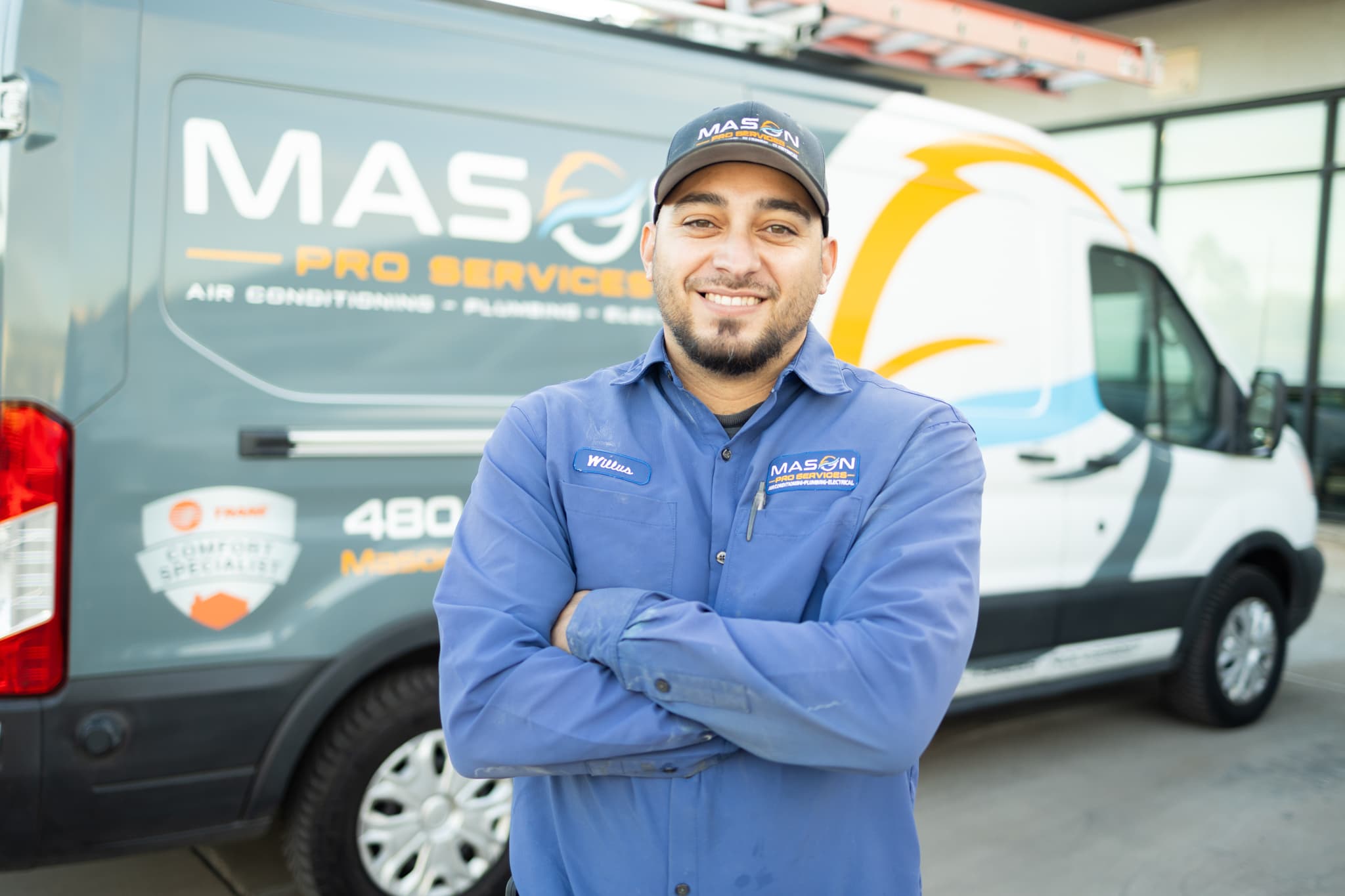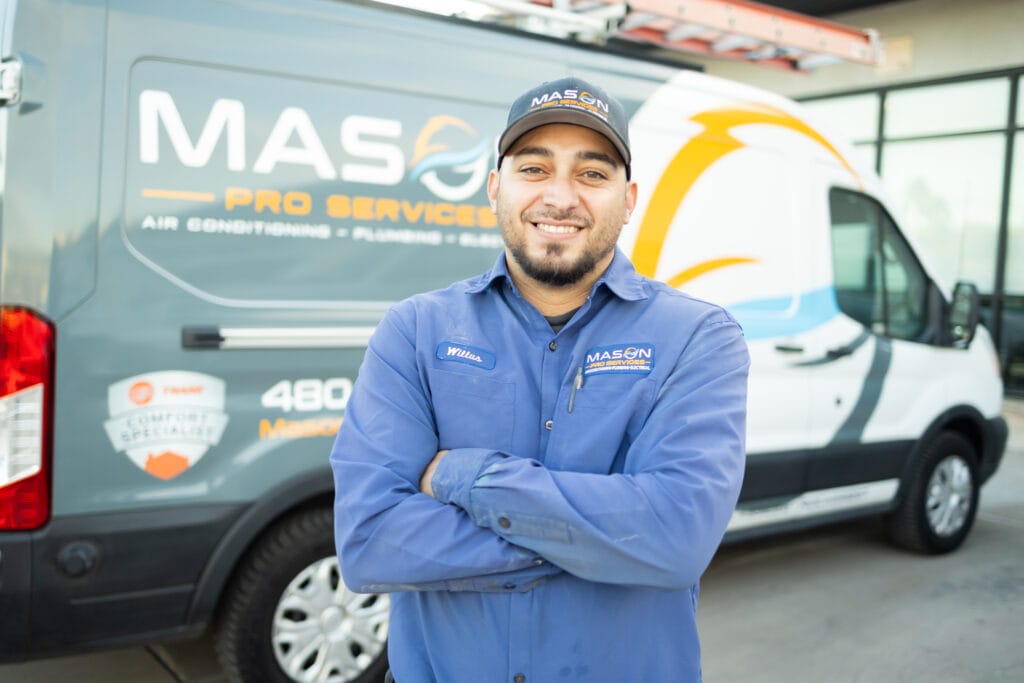 ---
Mason Pro Services has been serving commercial and residential customers around Arizona since 1993. By always providing the best customer service and hiring top-notch staff, we've been able to become the leading HVAC, plumbing, and electrical company in Arizona. Seriously, just check out our reviews!
At Mason Pro Services, we're dedicated to being the employer of choice and providing an exceptional co-worker experience for all team members. We do this by creating an environment of inspiration, encouraging everyone to deliver quality solutions, outstanding service, and a superior customer experience. The value we provide to all team members, customers, and the community should exceed expectations at every opportunity.
Live the life you and your family deserve!
Enjoy a career you are proud of!
Work with the team that makes it possible, and loves doing it!
Reach out to us at your convenience for a conversation about your opportunities here at Mason Pro Services and know what your true worth and value are from an appreciative employer. In the meantime, fill out some basic information and upload your resume. You'll be glad you did. All the information you provide is held in strict confidence and will never be shared with anyone other than those directly in charge of hiring.
Positions We Are Growing In
Commercial AC Technician
Residential AC Technician
AC Technician Tucson
AC Lead Installer
AC / Installation Apprentice
Commercial Plumber
Residential Plumber
Electrician
Commercial Maintenance Sales
Residential AC Sales
Warehouse
Parts Driver
Administrative (AP, AR, Clerk)
Customer Support Representative (CSR)
Dispatch
"*" indicates required fields