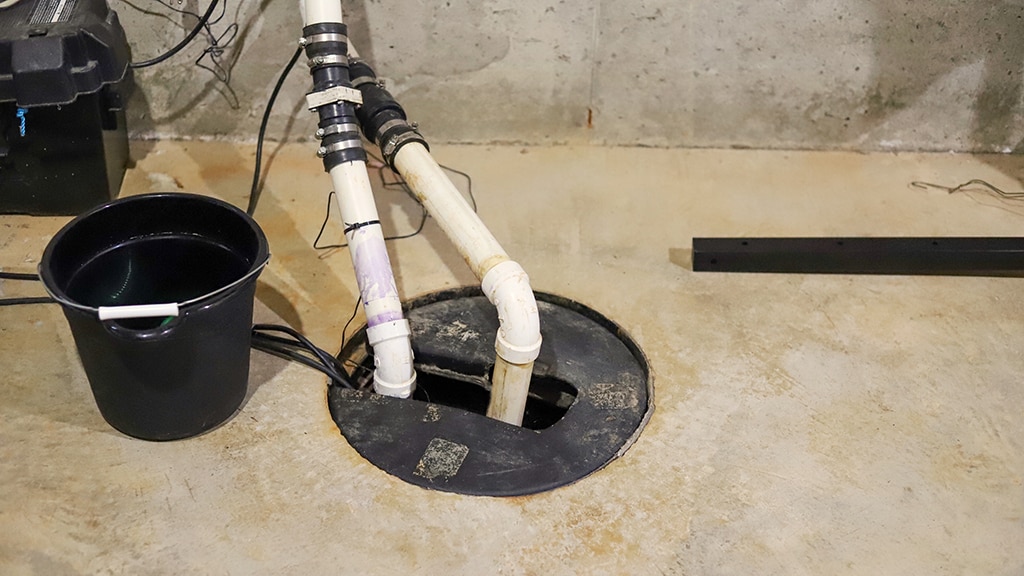 Is your Chandler home's basement prone to flooding after heavy rainfall? Protect your home with a sump pump.
Mason Pro Services offers our Arizona customers sump pump installation, replacement, repairs, and maintenance. Our licensed, trained, and dedicated team of professionals has been providing home solutions to families since 1993.
You can always trust our Mason Pro Services experts to handle all of your plumbing, heating, cooling, and electrical needs. Taking care of your home is what we do best.
Adding a sump pump to your home offers more than just protection from flooding and water damage—it gives you peace of mind. Say goodbye to constant worries and damage control whenever it rains!
What Is a Sump Pump?
A sump pump removes any excess water to prevent flooding and damage. If the sump pump detects a high water level, it will turn on and transfer the water in your basement through a pipe to outside in your backyard.
You avoid water damage to your floors, furniture, and belongings—and minimize the chances of mold growth.
A dry basement leads to a solid foundation. Call Mason Pro Services today to learn more about the advantages of owning a sump pump.
Sump Pump Installation and Replacement
Call our Mason Pro Services professionals for quality sump pump installation in your home. We can determine the best sump pump for your home and where to locate it in your basement or crawlspace. Our licensed plumbers can recommend the right-sized sump pump, install all the components correctly, and inspect your system.
No job is complete until you are 100 percent satisfied. We don't just get your equipment up and running—we make sure you know how to operate your equipment and ensure it is functioning to the best of its capabilities.
Ready to replace your sump pump? Mason Pro Services offers flexible financing options to upgrade any piece of equipment in your home. Apply today!
Sump Pump Repairs
Don't let an issue with your sump pump lead to a flood in your basement. Delaying a necessary repair means you can't count on your sump pump to perform during an emergency, and your home could end up with water damage.
Here are a few common issues that merit attention:
Debris fills up in your sump pump pit, causing the pump to become clogged with dirt. This problem occurs more often with a lidless pump.
Your sump pump runs continuously. The most common issue is a stuck switch or a missing valve.
A clogged or frozen discharge pipe can create a backup. If water floods back into your basement, give us a call. We'll fix the problem right away.
For urgent matters, our professionals are available to help—we offer 24/7 emergency repair services to be there when you need us
Sump Pump Maintenance
Scheduling routine sump pump maintenance will help keep your system operating at ideal capacity. At Mason Pro Services, we work hard to maintain your equipment and ensure it remains safe and efficient so it can provide you with many years of protection.
Protect all the equipment in your home with our Mason Value Plan. Sign up today to save money on parts, labor, and repairs. You'll enjoy priority scheduling, friendly reminders, and other perks. Become an MVP member today!
Call Our Sump Pump Professionals Today
Mason Pro Services has a team of professionals ready to install, replace, or repair your Chandler, AZ sump pump. Go with the PROs and give us a call today at (602) 680-5086, or you can request service online.