Gas Line Install, Repair, and Replacement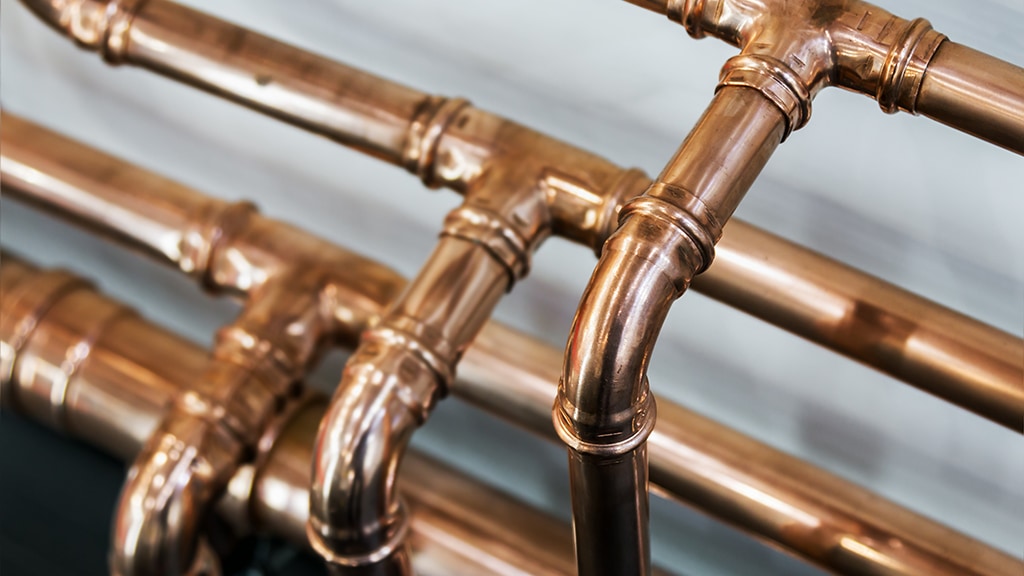 Turn to Mason Pro Services for quality gas line repair or replacement services in Chandler, Chandler, and the surrounding areas.
Your Arizona home relies on a reliable gas connection for all types of appliances, from your stovetop to your furnace. But you probably don't give much thought to the pipes that distribute it throughout your home—until there is a problem.
An issue with your gas line is not only inconvenient but also dangerous. If your gas line needs to be repaired or replaced, don't delay turning to our Mason Pro Services experts. A thorough inspection can go a long way toward protecting you and your loved ones.
At Mason Pro Services, our NATE-certified team of professionals provides innovative home solutions for all your plumbing, heating, cooling, and electrical concerns. Call us—we are here to help!
Gas Line Services in Chandler
Your gas line repair and replacement should only be handled by a professional. You can trust our Mason Pro Services experts to resolve any gas line concerns and services.
We are proud of our A+ rating with the Better Business Bureau (BBB) and our 5-star ratings on Google and Yelp. Our team remains committed not just to your safety but to your satisfaction.
Look to Mason Pro Services when you need gas line services in Chandler or the surrounding area. We can address your needs and concerns quickly and correctly.
What Are Some Common Signs of a Gas Leak?
A gas leak poses a hazardous problem that you should never ignore. It is critical to pay attention to the signs and have our professionals address the issue right away:
A strong smell similar to sulfur or rotten eggs
Whistling or hissing sounds coming from your gas line or walls
Dying indoor house plants
Unexplained increase in your gas bill
Damaged gas pipe
Faulty pilot light
If you are dealing with a gas line leak, call our Mason Pro Services professionals immediately. We will arrive to assess and resolve the issue.
What Can I Do to Prevent Gas Leaks?
Take action to prevent gas leaks from occurring by doing the following:
Always have all gas appliances installed, replaced, repaired, and maintained by a licensed, trained professional.
Be careful when moving gas appliances around, and try not to do so too often.
Schedule a pipe inspection with our Mason Pro Services professionals at least once a year.
Gas Line Repairs
Go with a company you can trust for any gas line repairs. Our experts will diagnose and repair the issue. We will take appropriate steps to get your gas line working appropriately again.
If you suspect a gas leak or major gas line problem, reach out to Mason Pro Services. We offer 24/7 emergency services and will urgently handle your gas leak or gas line repair. We are here to help with all your home comfort and safety needs—give our experts a call!
Gas Line Installment and Replacement
You may discover it makes more sense to replace your gas line rather than repair it. Our Mason Pro Services professionals can install a new gas line for you. Our experts will carefully replace your gas line, ensuring it is correctly sized and up to code.
Ask about our company financing options that make it easy to create a healthy home for you and your loved one. Want to save even more money? Join our Mason Value Plan that offers deep discounts on parts, repairs, and labor. Get the MVP service today!
Call for Your Gas Line Repair and Replacement Needs
Whether you need a gas line repaired or replaced at your Chandler, AZ home, look to our Mason Pro Services experts. Go with the PROS and call us today at (602) 680-5086 or request service online.
Update the 'ptb_tax_category' in this module's shortcode.
Need Gas Line Install, Repair, and Replacement Service?
Go with the PROS at Mason Pro Services.