How the Inflation Reduction Act Affects Your Arizona Home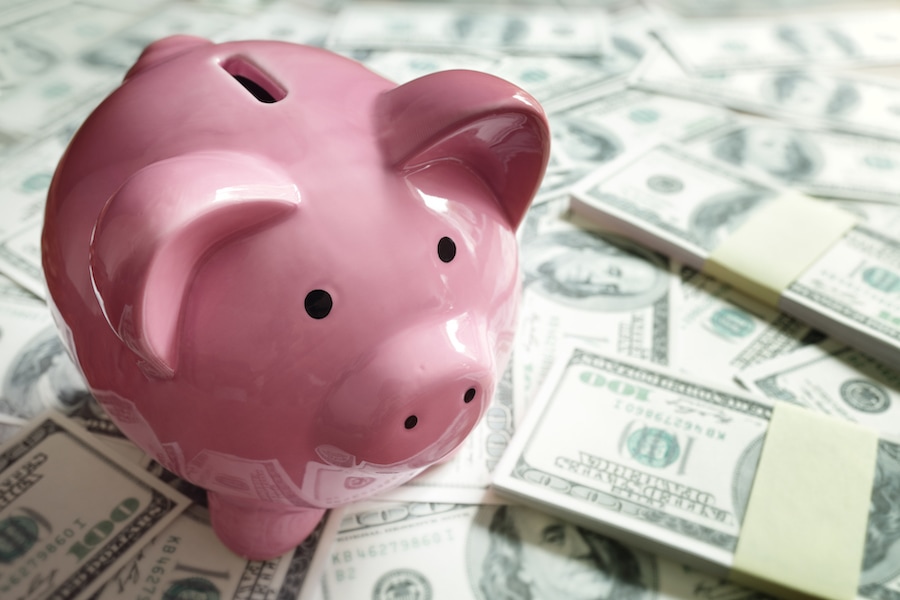 The Inflation Reduction Act (IRA) offers every homeowner in Arizona a terrific opportunity to upgrade their home and reduce their carbon footprint.
Through a series of rebates and tax credits starting January 1, 2023, the Inflation Reduction Act can save you thousands of dollars when you are ready to swap out your old heating, ventilation, and air conditioning (HVAC) with energy-efficient appliances.
Our team at Mason Pro Services is ready to assist you every step of the way, from conducting an energy audit of your Mesa home to helping you understand the eligible rebates and tax credits so that you can take full advantage of them.
Turn to Mason Pro Services for all your heating, cooling, plumbing, and electrical work. We are a trusted name in the Arizona community that takes great pride in creating healthy homes for happy families.
What Is the Inflation Reduction Act?
Purchasing new HVAC equipment can be an expensive proposition for many homeowners. The Inflation Reduction Act offsets some of those upfront costs by providing over $10 billion in rebates, incentives, and tax credits. Eligibility is based on household income.
The program's maximum rebate values include:
$8,000 for an electric heat pump HVAC system
$4,000 for an electric panel upgrade
$2,600 for electric wiring
$1,750 for an electric heat pump water heater
$1,600 for insulation
$840 for an electric stove
$840 for an electric heat pump clothes dryer
The total combined rebate cannot exceed $14,000 per household.
You can also earn tax credits on the purchase of an electric vehicle, solar paneling, geothermal heat pump systems, new insulation, and other products. The tax credits extend out through the next 10 years. A tax professional can help determine how these credits may apply to you.
Not sure how to proceed? Our team at Mason Pro Services is here to help! Give us a call for a free consultation to see how we can save you money.
How Does the Inflation Reduction Act Benefit Arizona?
A fact sheet released by the White House in August details how the Inflation Reduction Act will benefit each state, including Arizona:
Arizona can expect an estimated $4.1 billion in investments in large-scale clean power generation and storage between now and 2030.
Grants to help local governments adopt the latest building energy codes, designed to save the average new homeowner in Arizona 18.1 percent on their utility bills, or $446 annually.
As a result of the 30 percent tax credit on solar panels and battery storage systems, an estimated 150,000 additional households in Arizona will install rooftop solar panels.
Thousands of Arizona residents living in affordable housing units are eligible for flood-proofing, storm resistance, and other upgrades.
Electric cooperatives in Arizona serving about 200,000 homes, businesses, and other customers, will be eligible for direct-pay clean energy tax credits.
Commercial building owners in Arizona can receive a tax credit of up to $5 per square foot to support energy efficiency improvements that deliver lower utility bills.
According to the White House, expert analysis shows the Inflation Reduction Act has the potential to reduce national greenhouse gas emissions by up to 40 percent.
How Can I Take Advantage of the Inflation Reduction Act Benefits?
The best place to start is by scheduling an energy audit with Mason Pro Services. Our professionals can show you areas in your Mesa home where you can save money and reduce your home's energy use.
We can help you with paperwork and apply for any local permits needed to do a job.
As stated above, upfront costs are typically the biggest obstacle to upgrading your heating and cooling system. The Inflation Reduction Act overcomes that barrier. Give us a call at Mason Pro Services to ensure you get the most value from your HVAC investment.
Learn More About the Inflation Reduction Act
Mason Pro Services has been providing solutions to homes and businesses in Mesa, AZ, and all the nearby communities since 1993. Call us today at (602) 680-5086 or request service online to learn more about the Inflation Reduction Act and how you can benefit from it.