How Do I Know When to Replace My Electrical Panel?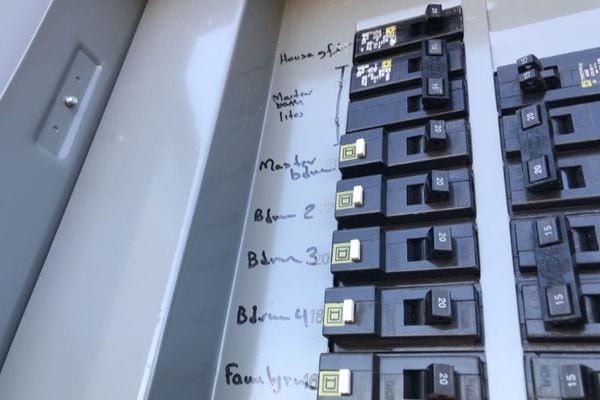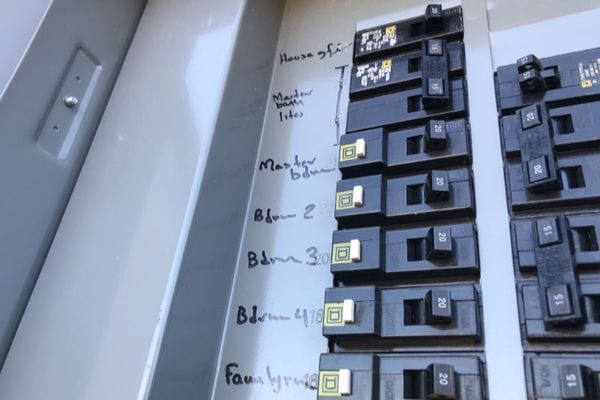 Is your Mesa home's electrical equipment up to date? Are you taking all of the necessary safety precautions?
Your electrical panel could present a fire hazard when it fails to operate safely. Keeping you safe inside your Arizona home is a top priority for our team at Mason Pro Services.
Reducing the risk of an electrical problem is critical. According to the National Fire Protection Association (NFPA), there are approximately 46,700 home fires each year that involve electrical failure or malfunction. The best way to reduce this risk is to ensure your electrical equipment is operating safely—and to replace equipment when necessary.
Look to Mason Pro Services for all your electrical, heating, cooling, and plumbing needs. Our professionals are here with the solutions you need to create a safe and comfortable home for your loved ones. Call us today to schedule service.
Replacing Your Electrical Panel
Knowing when to replace your electrical panel can help prevent electrical failure and home fires.
Here are a few signs that it is time to call a professional:
Your current electrical panel is outdated.
If your electrical panel is over 25 years old, you should replace it. Outdated electrical panels pose safety risks. Upgrading your electrical panel will reduce the risk of a fire and may even help reduce your homeowner's insurance as a result.

You smell something burning or see frequent sparks.
Burning smells or sparks are warning signs. Our electrical professionals can assess the situation and determine an appropriate solution. Be sure to reach out to our Mason Pro Services professionals.
Your lights flicker or dim.
Have you ever tried to plug in and use a household appliance, only to notice your lights begin to flicker or dim? The issue could be frayed wiring—but it could also indicate a problem with your electrical panel. An overloaded circuit can cause flickering lights. Upgrading an outdated electrical panel helps fix this issue.

You touched a light switch or outlet and felt a shock.
An electrical shock should always warrant concern. Shocks can be due to incorrect installation and outdated or ineffective electrical equipment. Protect yourself and ensure your safety by replacing your current electrical panel.
Electrical Panel Replacements and Upgrades

When it comes to electrical panel replacements and upgrades, our Mason Pro Services professionals are here for you. We know how important it is for your electrical service panel and sub-panels to operate safely.
Your electrical equipment is designed to protect you and your appliances—your best solution is to replace outdated and inefficient equipment. Turn to our electrical professionals for electrical panel upgrades so we can remove and install your new equipment correctly, ensuring its efficient and safe operation.
Electrical Services You Can Depend On

No matter your electrical needs, Mason Pro Services can help. We are careful and pay close attention when installing, replacing, repairing, and maintaining electrical equipment. From EV charging stations to circuit additions to lighting upgrades and more, we have you covered!
We Are Here for All Your Electrical Needs
If you need to replace your Mesa, AZ, home's electrical panel or require another electrical service, look no further than our Mason Pro Services professionals. We are here for all your heating, cooling, plumbing, and electrical needs. Call 602-680-5086 or request service online today.